Current Page : Blog Home
The Advantages of Integrated Product Development (IPD)
The Advantages of Integrated Product Development (IPD)
2023-11-19 12:30:00
ZenTao Content

Original

153
Summary : Compared to traditional delivery models, the Integrated Product Development (IPD) model has seen improvements in various aspects. This article explores the key characteristics and advantages of IPD in contrast to traditional delivery methods.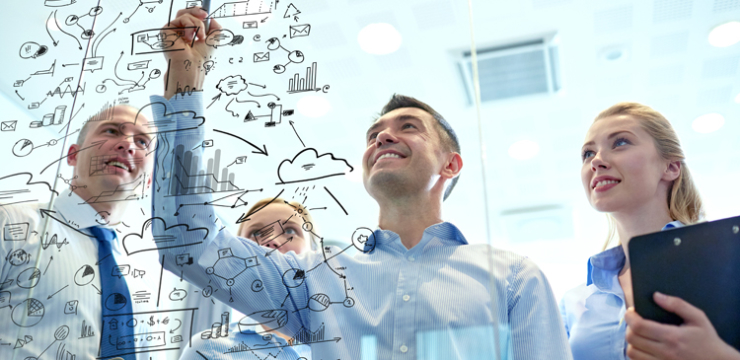 Integrated Product Development (IPD), also known as the comprehensive project delivery management model, is an advanced research and development management approach driven by market and customer demands. It integrates the ideologies, development patterns, and research tools of enterprise product development. At its core, IPD is customer-centric, treating product development as an investment to be managed through market-driven development.


The definition of IPD encompasses several key aspects:
Integrated Mode


IPD looks across the entire enterprise, understanding and integrating relevant personnel, departments, business structures, and practical experiences to promote the overall development of projects.

Collaborative Thinking


It establishes a project team built on trust, collaboration, and open information sharing, providing the team with common risk and benefit goals. All participants can share risks and benefits collectively.

Lifecycle Focus


All information and data generated in the project are transparent and visible to all relevant stakeholders, facilitating information sharing at each stage.

Lean Thinking Implementation


IPD extends the principles of lean management, eliminating rework during the project process, strictly controlling waste to save project costs, shorten project cycles, and ensure the achievement of project goals and maximum benefits.
Integrated Product Development excels in team efficiency, process management, cultural development, risk control, and performance compensation compared to traditional research and development delivery models. While traditional delivery models are often transactional, IPD emphasizes a relational, collaborative scenario, as reflected in the following aspects:
1. Team Collaboration
In traditional delivery models, teams are typically independent entities, dispersed, and compartmentalized with departmental walls to isolate them. In contrast, IPD integrates teams from different departments, organizations, and positions, fostering a new team with a flat and open collaboration structure, allowing every project member to be fully involved.
2. Process Management
Traditional delivery models often involve decentralized management with clear departmental walls, isolating team members from each other. In IPD, a sharing model is practiced, removing departmental walls between different teams, roles, and individuals, ensuring transparency in project information.
3. Cultural Aspect
Traditional delivery models focus on maximizing individual and team interests, often leading to blame-shifting and responsibility avoidance. IPD requires mutual respect among all project participants, fostering trust, and promoting open sharing of knowledge and skills.
4. Risk Management
Traditional delivery models often lack clear risk management mechanisms, leading to individual and departmental assessments. IPD, on the other hand, encourages shared benefits and risks, treating project members as a unified entity. Continuous learning and improvement in collaborative and open sharing are emphasized to achieve overall optimization.
5. Compensation and Performance
In traditional delivery models, participants' and teams' profits are based on signed contracts. In IPD, overall project revenue and profits are directly linked to the performance income and bonus distribution of project participants. IPD is an integrated project delivery model designed to address the inherent contradictions and deficiencies in traditional delivery projects, ensuring better resolution of the inefficiencies in traditional project delivery models. IPD provides assurance for the smooth completion of projects and the realization of expected profits.
Early Risk Intervention


The conceptual design phase of the project requires all project participants to contribute their unique experiences, knowledge, and skills, facilitating early involvement of all parties and improving the efficiency of project design and construction, reducing design changes, and ensuring successful project completion.

Shared Benefits, Shared Risks


In the IPD model, parties are closely bound by contract agreements, sharing both benefits and risks. Individual gains and losses impact the success or failure of the project. Encouraging active cooperation and risk sharing, rather than focusing on reducing individual risks and pursuing maximum individual benefits, is more conducive to achieving the project's objectives.

Enhanced Team Collaboration


Emphasizing the team as a representation of the project alliance, IPD underscores the alignment of individual and overall goals, improving communication efficiency among participants and diminishing hostile emotions between parties. All project participants collaborate, unite, and collectively create the maximum benefit for the project.

Swift Dispute Resolution


Under this model, disputes between project participants can be quickly resolved, with the project team requiring internal resolution without relying on external means. Additionally, according to the agreement, project members are not held legally responsible for losses incurred during the fulfillment of obligations.
In conclusion, the most significant role of the IPD model is to align the interests of all project participants, eliminate information gaps between participants in traditional delivery models, and establish cooperative relationships, significantly reducing project risks. In traditional delivery models, the focus is often on how to transfer individual risks and increase individual returns. In the IPD model, the focus is on reducing overall risks and increasing overall returns. Therefore, compared to traditional delivery models, the IPD model has seen improvements in various aspects.