Current Page : Blog Home
Exploring the SaaS Public Cloud Model
Exploring the SaaS Public Cloud Model
2023-07-12 14:00:00
ZenTao Content

Original

604
Summary : This article provides insights into the SaaS public cloud model, a cloud-based approach that offers comprehensive infrastructure, software, servers, databases, and security measures for enterprises. It eliminates the need for purchasing hardware, establishing data centers, and hiring IT personnel. Users can access the software anytime, anywhere through a browser or mobile device. The article discusses the advantages of the SaaS model, including convenience, cost-effectiveness, ease of use, customization, and rapid deployment. It also addresses the challenges related to data security and highlights the improved security measures in the current SaaS technology.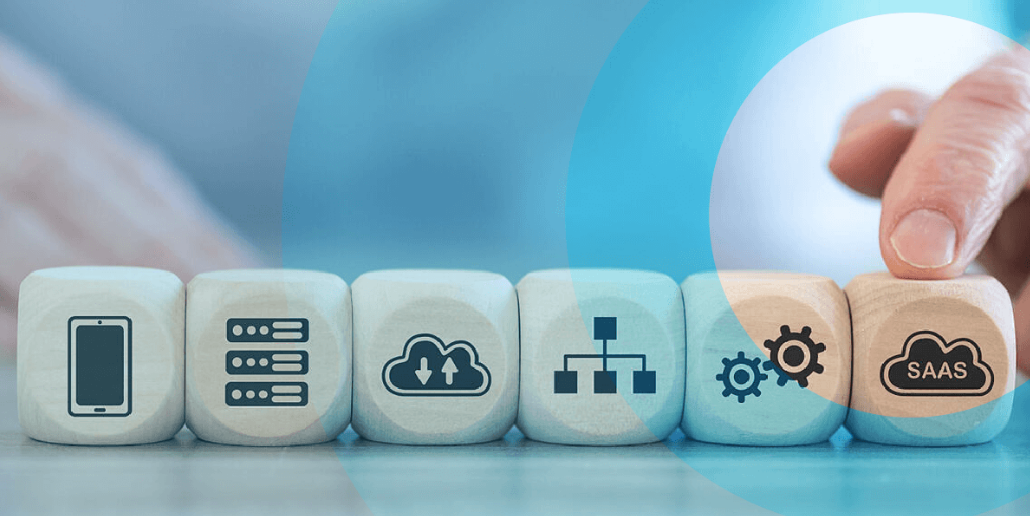 Image Source: SaaS Academy
The SaaS public cloud model is a cloud-based approach where SaaS software service providers preconfigure all the necessary network infrastructure, software, servers, databases, security encryption measures, and provide end-to-end services for development, implementation, and maintenance. Enterprises can access the software via a browser or mobile device without the need to purchase hardware, establish data centers, or hire IT personnel. This article explores the advantages and limitations of the SaaS public cloud model.
I. Advantages of the SaaS Model
1. Convenience
The SaaS model offers unparalleled convenience as users can access the system and databases from anywhere with an internet connection. Whether working from home, on a business trip, or during commutes on trains or buses, users can conveniently manage and serve customers by querying information, updating customer statuses, recording chat logs, issuing contracts, and more.
For instance, during the 2020 Tokyo Olympics, the local government implemented a "Remote Work Plan" to alleviate traffic congestion. Approximately 600,000 employees from major companies such as Fujitsu, NEC, Toyota, Lenovo, Ricoh, and others were encouraged to work remotely during the event. The SaaS model enabled seamless remote work for these employees.
2. Cost-effectiveness
SaaS public cloud model is the preferred choice for most small and medium-sized enterprises due to its low cost compared to other deployment models. However, for larger enterprises or those with a significant number of software users, the SaaS public cloud model may not be the first choice. This is because enterprise software differs from personal software, and the cost implications are significant.
Enterprise software is not easily replaced, and the replacement cycle typically averages three years or more. Over this period, the expenses incurred can match or even exceed the costs associated with traditional models. Traditional models require annual costs for server maintenance, salaries of development and operations personnel, and maintenance fees ranging from 5% to 15% of the software's value.
In the SaaS model, each user requires a separate license account, and payment is made on a pay-as-you-go basis. If there are numerous users, the overall account cost for several years must be considered, not just the first year. Frequent changes in business requirements also necessitate additional implementation and development costs. When combined with annual maintenance costs, the overall investment can be substantial.
However, for the majority of small and micro-enterprises, the low cost is a significant advantage. Well-funded large enterprises can distribute their budget over several years, reducing the risk of a large one-time investment.
3. Ease of use
SaaS software products generally offer user-friendly interfaces and operations. As cloud-based products serving multiple enterprises, SaaS providers prioritize usability to attract customers. Therefore, when selecting CRM software or other applications, ease of use should be a primary consideration. Involving salespersons, product personnel, and technical staff in the selection process is recommended. After all, software is intended for employees' use, and if they are reluctant to adopt it, the software's deployment will face significant obstacles. Most vendors offer registration for trial usage, allowing potential users to experience the software firsthand.

Image Source: SaaS Academy
4. Customization and Rapid Deployment
One significant advantage of the SaaS model is its ability to provide customization options and facilitate quick deployment compared to traditional software. However, not all SaaS products offer robust customization capabilities. There are three main categories:
Products with independent PaaS (Platform as a Service) and IaaS (Infrastructure as a Service) platforms: These platforms offer powerful customization features, allowing enterprises to quickly build complex functionalities and processes that align with their specific business needs. Representative vendors in this category include Salesforce and Microsoft Dynamics.

Products offering simple and basic customization: These products enable configuration of basic fields, permissions, standard reports, and relatively straightforward business flows. To meet more complex requirements, backend development is often necessary. Most domestic vendors fall into this category.

Completely standardized products: These products cater to small and micro-enterprises with simple and less demanding business processes, such as basic customer information recording.
5. Faster and Convenient Product Iterations
SaaS CRM providers regularly iterate their products, introducing new features and services periodically. As a result, enterprise owners can quickly and freely benefit from these product updates.
II. ALimitations of the SaaS Model
Data Security Concerns
Data security is a critical consideration for all business owners, especially concerning customer information and financial data. Enterprises that handle sensitive data or operate in specialized industries may not choose the SaaS public cloud model. However, based on market observations, small and micro-enterprises, businesses with low sensitivity towards data security, or limited budgets are more suitable for the SaaS public cloud model.
Current SaaS technologies and data security strategies have significantly improved over the years. SaaS technologies have matured, server performance has increased, and data security measures have become more sophisticated. In some cases, SaaS solutions offer better security than self-hosted servers and in-house security strategies.
Conclusion
The SaaS public cloud model offers numerous advantages, including convenience, cost-effectiveness, ease of use, customization options, and rapid deployment. It is particularly beneficial for small and micro-enterprises that prioritize low costs and ease of use. However, data security concerns should be considered, and businesses with sensitive data or specialized requirements may prefer other deployment models. As SaaS technologies continue to advance, enterprises can expect even better data security and an increased range of features and services.