Current Page : Blog Home
Ecovacs: ZenTao Achieves Smart Teamwork
Ecovacs: ZenTao Achieves Smart Teamwork
2022-12-12 17:00:00
WANG JING

Original

143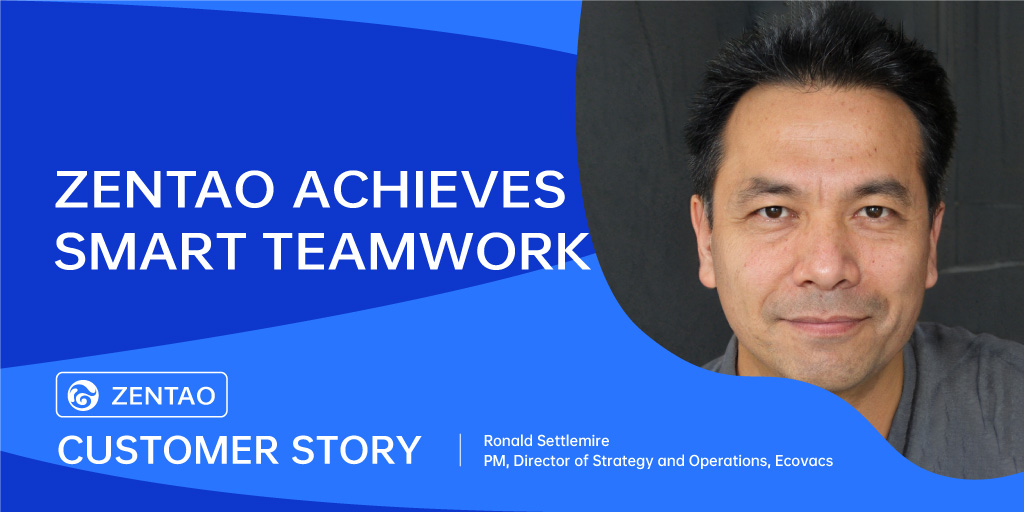 Long before the "Smart Home" concept became fashionable, Ecovacs Robotics (ECOVACS) was already at the forefront of innovation in smart home robotics, exploring new ways for robots to transform homeowners' lives. Ecovacs' more than 24 years of work in service robotics have seen the company transformed from a visionary startup into a global corporation with a Mission of Robotics for All. Designed to change how people live and work, Ecovacs robotics are now being used in over 145 countries and regions worldwide.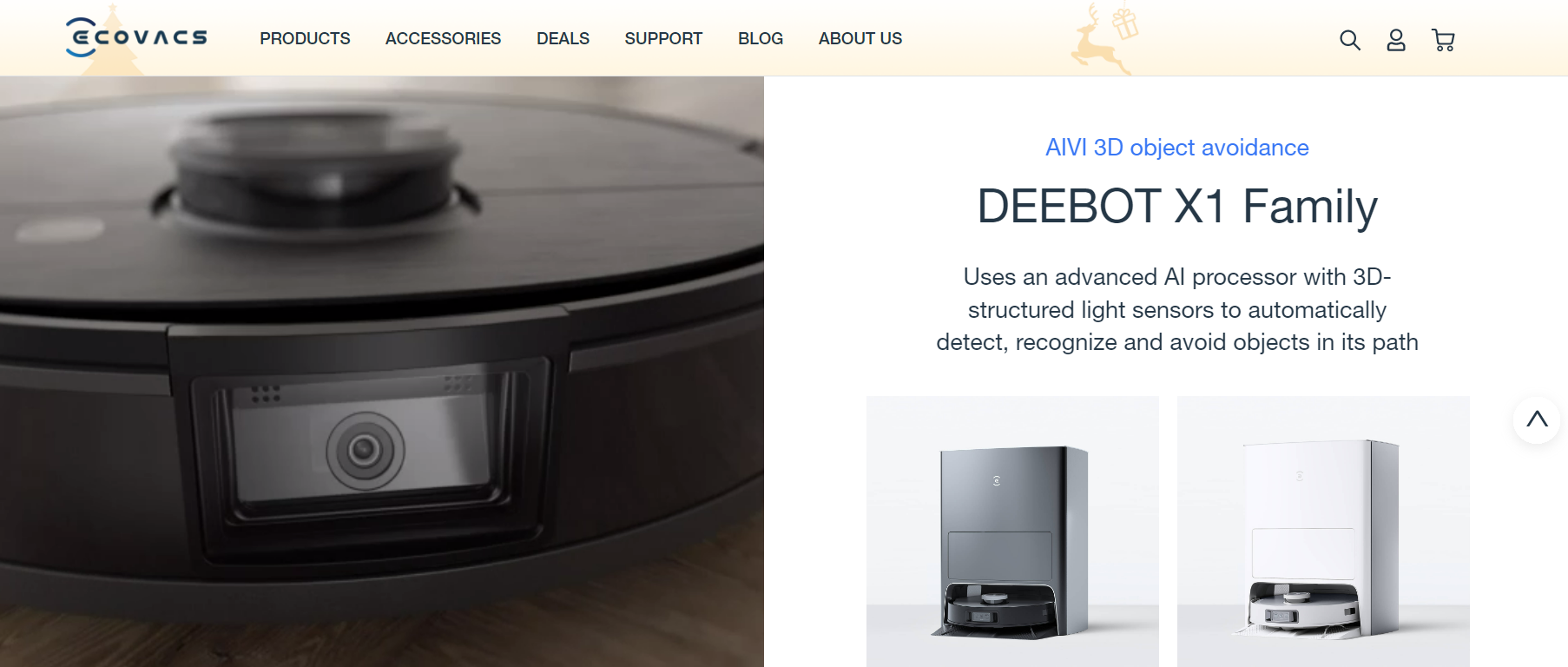 The R&D and Testing departments of Ecovacs were mainly using such info systems as PLM, ERP, OA, and project management tools such as Jira and ClearCase. The project management tools used by each development and testing team were different, so the exchange of data for collaborative projects was complicated. Many hours a day were consumed importing and exporting data and communicating with each team, making the work extremely inefficient. The basic need of the Ecovacs development department was to centralize the management of the development and testing of the robot software. Ronald Settlemire, the product manager of Ecovacs' R&D department, contacted ZenTao to standardize each development group's management tools, improve the efficiency of information management, and find optimal project management tools to be promoted in the whole company.
Ronald has been selected and listed monday.com, Trello, Asana, and ZenTao for the Ecovacs team. The final decision was to use ZenTao because it was visually pleasing, intuitive, and could be integrated easily with the team's established tools.
" A major point for me is that ZenTao easily integrates with the tools our team uses now, so it's been easy to connect everything from day one," Ronald says.
"The first phase of our team's IT is standard project management, which requires three major functions: Story Management, Task Management, and Test Management, as well as integration with other systems. I researched for a long time and compared it with other products in many ways, and finally chose ZenTao because the workflow is perfect and the logic is rigorous, which can meet most of our requirements. In addition, the role of the product manager is very important in the ZenTao system, so they can sort out the product planning by themselves and pass it to developers for development and iteration. This is a great feature spot for our product managers."
Eden, Customer Success Manager from ZenTao, also shared the highlights of serving the Ronald team.
"The project processes of the Ecovacs R&D team are very diverse, so at the beginning of the trial with ZenTao, they also had to spend time adapting the processes and using the new tool. First of all, they need to ensure that the previous project processes work well in ZenTao during a shorter time, and at the same time, the new projects need to be well connected to the ZenTao software. So in the whole process, it became our main job to let customers start the business process in ZenTao very quickly."
After a month of trial, the R&D team of Ecovacs finally chose ZenTao as their unique internal project management tool. Ronald Settlemire also shared with us two important reasons why he chose ZenTao.
1. Bridging gaps between different departments
One of Ronald's first roles at Ecovacs was Director of Strategy and Operations. In this role, he managed multiple cross-departmental projects, which required a lot of collaboration and communication between teams. It was here that he first began to notice opportunities to improve the way different teams worked together.
Ronald noted that these projects did not always have the visibility to deliver effective results. It was unclear who knew what and when updates had been or would be made. It required time to understand the status of the various phases of the project, and the teams were not collaborating as efficiently as possible.
"The decision to try ZenTao wasn't initially a company-level decision. We said we'd try it out with a team and see how it went. Then I started working with the executive team, and they liked it. What resonated with our team was the powerful feature list of ZenTao and the ability to integrate with any other software. This was very important to us. Pretty soon, the other teams wanted to join too. More and more managers decided to move their teams to ZenTao, and in a few months, we had a large part of the company using ZenTao to collaborate and track projects," says Ronald.
Since implementing ZenTao, the various Ecovacs development teams have become more transparent with each other, the ability to collaborate between teams has increased significantly, and team productivity has improved greatly. As his role and responsibilities continue to grow, Ronald has found new ways to improve the team's workflow and pipeline via ZenTao.
2. Bridging gaps between team members
Communicating on a platform: The entire team is now using ZenTao, and all communication takes place within the platform. Ronald says, "W

e keep communication on the Kanban board, so we have the track record and data in one place. Anyway, we can access progress and updates anytime, anywhere."

Increasing efficiency: ZenTao completely streamlines workflow with one click by automating repetitive processes. It allows teams to operate efficiently, reducing the time spent on the required manual work. "We have at least 2-3 automation on our development process. We handle it all through automation, whether a notification or a one-click import iteration. It's my absolute favorite." Ronald said.

Total Visibility: Team leaders can more easily manage and allocate resources for each activity by seeing who is working on what and when. Team leaders can immediately check what tasks each team member is working on to determine who can take on more work and the timeline for each activity.
"I am grateful that ZenTao has solved our tricky problem of poor processes and inconvenient communication. All of our Research and Development teams are now using ZenTao, but at the same time, I hope ZenTao can keep optimizing to provide better services to our customers!"