Current Page : Blog Home
10 Criteria For Selecting A Project Management Tool
10 Criteria For Selecting A Project Management Tool
2022-01-11 21:45:58
ZenTao

Original

996
Summary : Discover the top 10 criteria for selecting a project management tool for your team. See why Zentao is one of the most trusted project management platforms.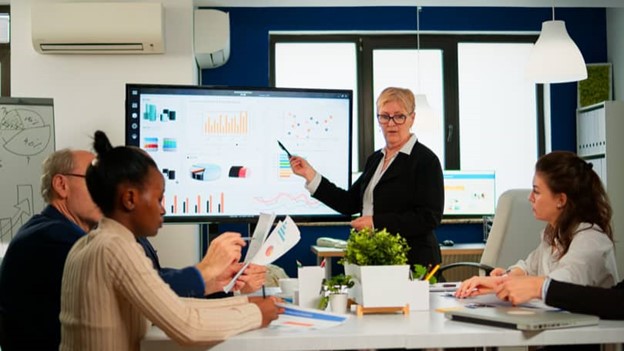 The use of project management tools has become increasingly vital in every business. Project management software is designed to make handling teams and tasks simpler and more efficient. It should organize everything involved in the project development and should be accessible to multiple users.
As a project manager, it's your job to scout project management solutions and select the best that fit your organization's requirements. Aside from finding the one that fits the budget, here are criteria for selecting a project management tool that you should consider.
Project Management Software Checklist - Top 10 Things To Look For
1.
Scheduling and planning A feature to tick off your new project management software checklist is its capacity to help you schedule and plan things. Regardless of the size of the project, the tool Gantt charts are very useful in visualizing project timelines and task lists. It depicts the status of deliverables and how close the team is to completing project goals. The visual representation of Gantt charts provides a quick overview of where the project is at. Make sure that you get a project planning tool that has a Gantt chart and similar illustrative charts for scheduling.
2.
Task Management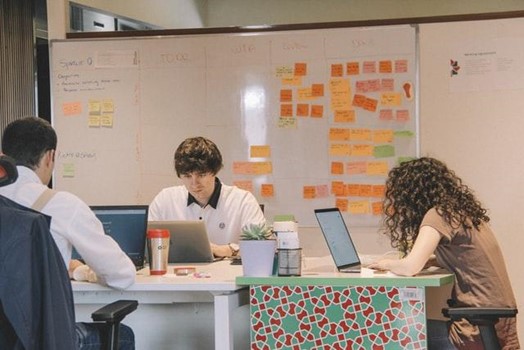 Fig. 1. Digital Kanban boards help team members get an overview of task progress
(Source: Unsplash)
A Kanban board is an interactive collaboration tool that makes it easy to track task progress. It promotes transparency as everyone in the team sees which cards are pending, ongoing, and completed. For Agile companies, this is a must-have criteria for selecting a project management solution.
3.
Communication A messaging tool reduces the need to communicate even minor responses through email. It keeps conversations organized in the virtual workplace for easier searching. Users can retrieve information previously discussed instead of asking the same thing when it can just be checked in the conversation archives.




Being able to backtrack team conversations is a vital feature in underlining responsibility within the team. It also makes it easier for members to track activity history useful in investigating bugs during software development.
4.
Document management

It's normal to have several documents change hands every time. Without proper document control, it will be difficult to track revisions and keep everyone updated on changes. Worse, members - or even clients - may be looking at an outdated document that can result in issues and misunderstandings that will affect the direction of the whole project.




In your project management software checklist, make sure that there's a document control feature that helps you easily manage files. The tool should give your team access to a repository where files can be uploaded, downloaded, locked, revised, or tracked for changes. An auto-backup cloud feature is an upgrade to be considered especially if you're handling large volumes of files for every project.
5.
Workload and resource management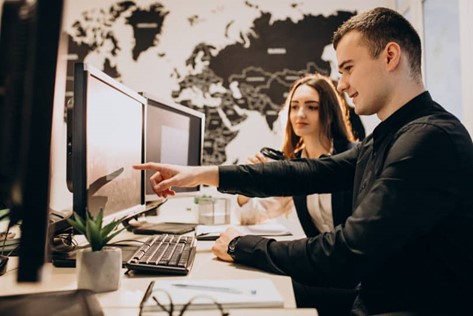 Fig. 2. A good project management software can suggest the best way to allocate resources
(Source: Freepik)
Managing the workload of resources is one of the keys to ensuring the success and quality of projects. Monitoring the utilization of the team members can also give you an idea of how to redistribute tasks to manage deadlines better. This feature is vital and should be one of the top criteria for selecting a project management system.
Some project management software can automatically analyze the workload of the team and give you an idea of how to shift tasks accordingly to complete the project. Some features tell you where the bottleneck is so you can immediately assess whether to put more resources or assign a more senior team member to the task.
Resource management lets you outline and assign tasks to each member. You can allocate workload according to competence and expertise or as you see fit for the benefit of the project.
Many project management tools also have an expense tracker to let you see the cost and effectiveness of each resource. This also allows you to catch and eliminate unnecessary expenses.
6.
Monitoring and reporting

While a Kanban board is great for assessing project progress in one look, you still need the numbers for a more in-depth analysis of the team's performance.




Reporting and monitoring features are essential criteria for selecting a project management software. These will give you accurate information on the status of ongoing tasks.




After completing a project, this feature can help evaluate the overall performance. This gives the whole team insight into their strengths and shortcomings so that everyone will improve for the next project. Reports also provide an idea of the potential pitfalls, bottlenecks, and challenges the team may encounter in future activities.
7.
Dashboard

With all the features and fine details a project management tool offers, you should be able to have a rough assessment of everything at a glance. This is why the option to customize dashboards should be an essential criteria for selecting a project management tool. You should be able to display relevant data and metrics with ease.




Dashboards should make it easy for you to share project details within the team or with clients. The presented data should be easily understandable and its design must be easy to navigate.
8.
Integration

You're probably using several software and tools for your business operations. Usually, you'll have something for accounting, inventory, and HR processes. You would want to seamlessly integrate them with your project management software to centralize all information and effectively use the data across different departments.




When thinking about how to choose a project management tool, one of the first things that should come to mind is whether it will fit your existing systems and processes. It should connect most of the software and tools you're already using. The tool should support multiple devices and platforms for increased accessibility and reduced effort for migration.
9.
Support

Even the most stable and tested software might have bugs or issues that can affect the functionality of the whole system. In case this happens, you want to have an expert ready for assistance, so you can get your business up and running with little downtime as much as possible. This is why after-sales support is one of the criteria for selecting a project management tool that you shouldn't overlook.




Before purchasing the tool for your business, study what kind of support the provider offers with the product. Look for testimonials from current and previous clients on the level of service provided especially during emergencies. Take note of how long on average it takes for the support team to get the system back online.
10.
Security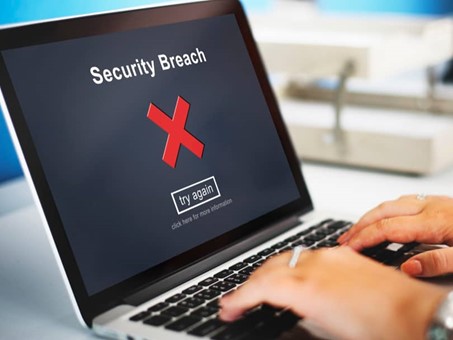 Fig. 3. Choose a cloud-based project management tool with strong security features
(Source: Freepik)
One of the most essential criteria for selecting a project management tool is security. Data security ensures the integrity of the project and the quality of the output.

If the project management software is cloud-based, inquire about the security tools employed by your service provider. Having login access control, authentication methods, security certificates, and end-to-end encryption help in ensuring the system remains trustworthy and the information it holds doesn't get compromised. Ask for alternative security measures and backup options in case the system gets hacked.

Look for reviews about your service provider to see how they handled previous breach scenarios. Analyze their disaster recovery strategies to see how reliable they are during emergencies. Lastly, make sure that all the essential security services needed in a project management software are there and not offered as add-on features.
Zentao - A Project Management Software You Can Trust
The effectiveness of your team depends on choosing the best project management software. With the numerous options available today, you may get overwhelmed and overlook some items in the checklist we provided. To make things easier for you, consider trying Zentao - a powerful project management tool trusted by tens of thousands of companies worldwide.
Zentao satisfies every criteria for selecting a project management tool listed in this article. Its feature-rich interface features Product Management, Routine Management, OPS Management, Feedback Management, Document Management, Sprint Management, Source Code Management, and Attendance Management tools.
Zentao is a highly flexible solution that can meet the requirements of startups, SMEs, and large enterprises. It's available in different plan options featuring the most basic setup to the most comprehensive solution for managing projects anytime and anywhere.
It's difficult to explain all the things that this great project management software can offer. Instead, it's best to
schedule a demo
so we can show you how the platform can increase productivity and collaboration within your team.