Current Page : Blog Home
【A Brief History of Agile】Brian Marick - I have no contribution to the Agile Manifesto
【A Brief History of Agile】Brian Marick - I have no contribution to the Agile Manifesto
2022-05-05 13:24:30
Jing

Original

847
Summary : Brian's career has been enriched by the many different roles he has tried to achieve. Although his identity has changed at each stage, he has been able to win the recognition of his colleagues with his ability and experience. In addition to programmer, tester, test consultant, and agile consultant, Brian has another role - researcher. Brian has been doing research and published some of his research on various media platforms.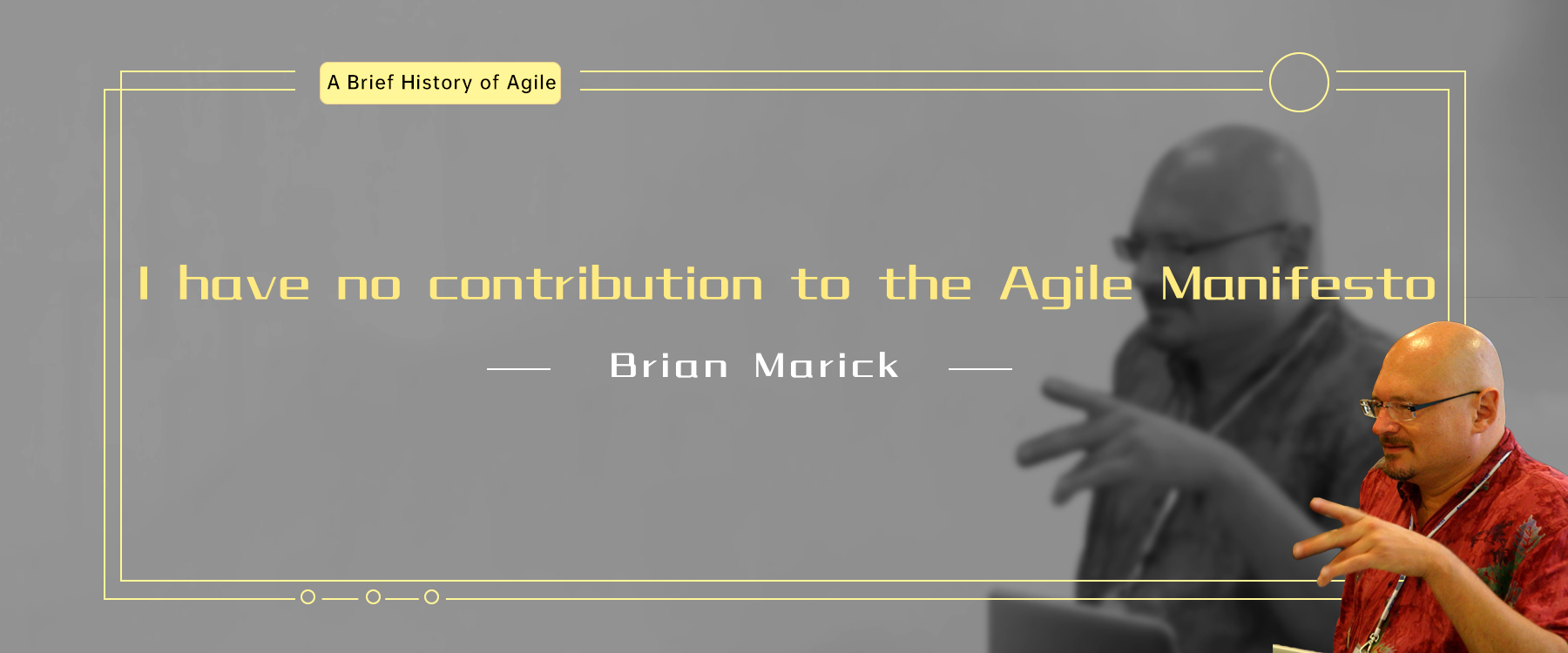 "While I am one of the authors of the Agile Manifesto, but what I actually contributed was just providing the word 'Manifesto'." Brian Marick said this during a speech. After he finished, there was laughter at the scene because everyone knew that this was just his modesty.
When we talk about Brian Marick, we all know him as the co-author of the Agile Manifesto. However, few people know that he is also an all-around person, so let's start with his career.
Brian Marick is a self-disciplined person who studied at the University of Illinois. As we all know, Illinois is one of the most influential public universities in the United States and has a worldwide reputation. Brian Marick worked hard to obtain a double degree in English Literature and Computer Science during his college. With the influence of his educational experience and personality, Brian made an early and clear plan for his career.
As a Programmer Brian
In 1981, Brian Marick joined Compion Corporation for his first job after graduating from college.
At first, he did testing work, and then he turned into a development department to do the development work. Moving from testing to developing is not an easy step. First of all, it requires deep code ability as the foundation. In addition, it also requires personal learning ability. These are not difficult for Brian. His university studies and some industry experience gave him a good foundation. After the transfer, Brain directly participated in the UNIX network protocol research and development project. In this project, he completed the tasks perfectly.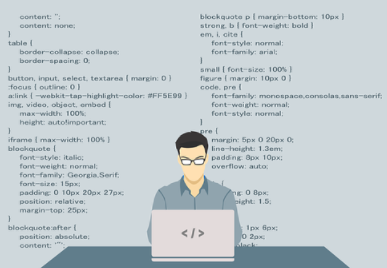 In addition, his company at the time also provided services for the US government, mainly doing security-related computing work. Based on this work, they successfully developed a design verification system. Brian was responsible for writing the language parser and undertook much other work, such as the specification checker and organizing the extensive user documents.
Brian has always believed in doing one thing at a time and doing well. He discovered a series of problems in the department during his work and developed training courses specifically for these problems. This also planted the seeds for him to become a trainer in the future.
As a Project Manager Brian
In 1984, Brian changed jobs and joined the Gould Computer Systems. Here, he took on a significant portion of the R&D tasks.
After working for a while, Brian was promoted to Project Manager based on his outstanding workability and started a new role in his career map.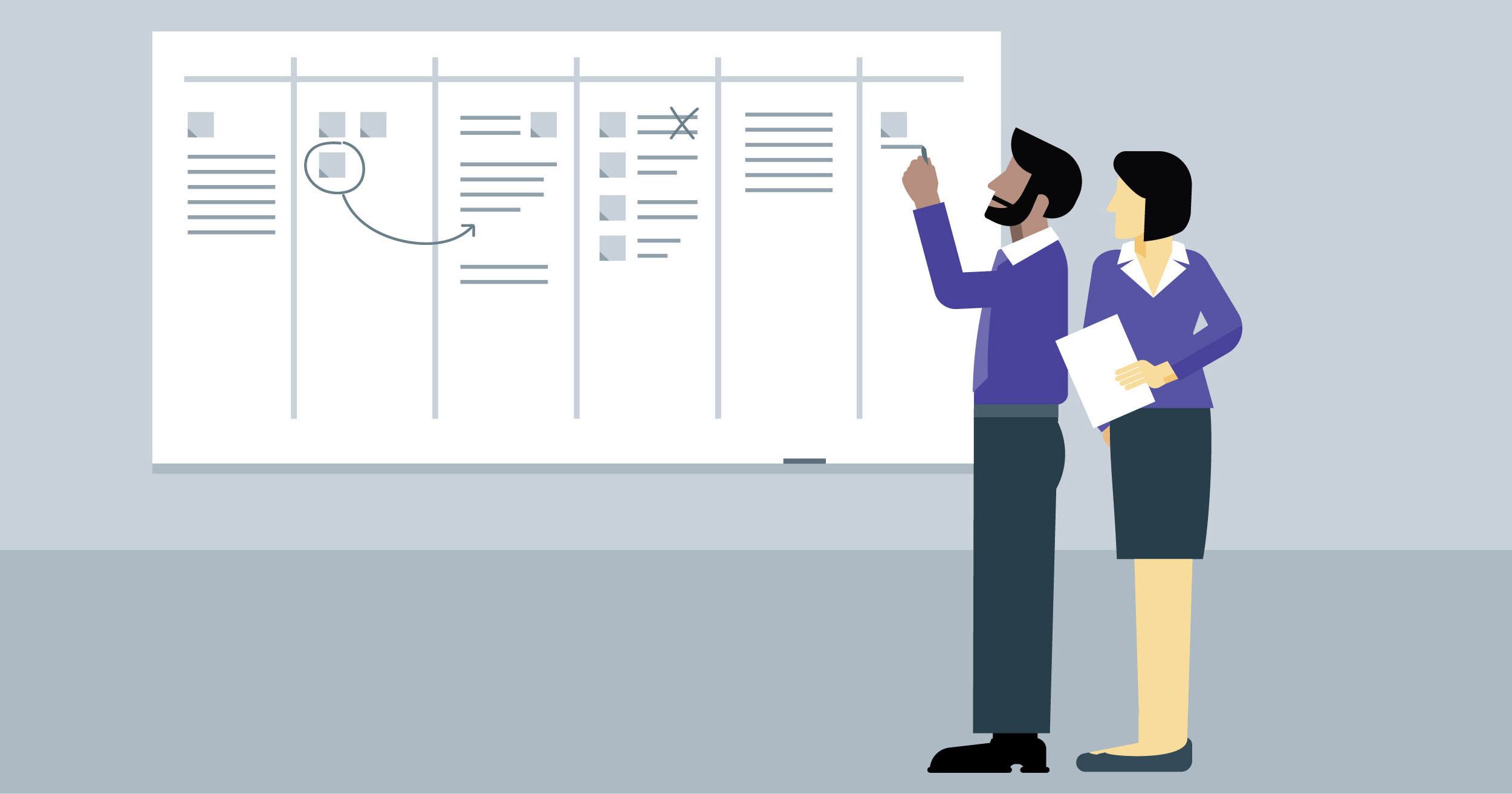 The experience of job rotation pushed Brian to have more perspective on everything. He completed many projects during his tenure as a project manager, including one of the more difficult ones that he still remembers. In this project, he bravely proposed his idea of requiring sound testing during development. This suggestion was immediately questioned, but he firmly believed in his intuition and judgment. At his insistence, his idea was adopted. The final result showed that this sound test made the project a success in the end.
The project's success impressed many people, and Brian became a core member of the Urbana Development Center. Then the company asked Brian to train new employees. The new employees were allowed to learn how to better perform the tasks in developing software. Brian's training has been successful in terms of the employees who have participated in this training. These people have done their jobs well after the training, and most of them have even been promoted due to their outstanding performance.
As a Tester Brian
Testing always has a special meaning to Brian. Perhaps it was the first job that inspired him so much, and when he was looking for a job again, Brian chose this position resolutely. In 1988, Brian resigned from his last company to work as a tester at Motorola MCD.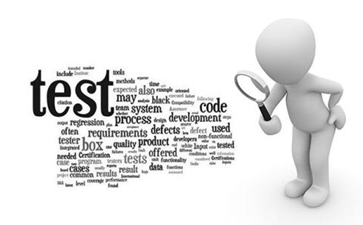 It was not so difficult for him to cross-job once again. In the new company, his main job is to build stress testing tools and do some system stress testing. His focus has been mainly on the latter, and he has been thinking about the interplay between testing and development as early as his first job. Such thinking has allowed him to refine his abilities and improve his work in practice continuously.
Motorola later stopped the project, and he participated in another joint research project initiated with the University of Illinois. This new project focused on scalable, cost-effective testing techniques, including supporting tool development and experimental evaluation. This work has helped him accumulate more software testing experience and techniques, which eventually formed the basis of the book The Craft of Software Testing.
As a Test Consultant Brian
Brian loves testing and programming, and he enjoys sharing his experiences and ideas with others. When he finds that someone else has applied some of his experiences to their own lives and realized some value, Brian feels that he has also realized his value. So, in 1992, Brian made a new plan for his career to become a testing consultant. He focused on teaching testers and programmers what they needed to know, helping managers understand the needs of their employees, and consulting on process improvements and testing strategies.
In addition to training and consulting, Brian also founded Testing Foundations and began to share his insights and works. Subsequently, he also gave software testing and development courses for graduate and advanced undergraduate students, and this work continued until 1998.
As an Agile Consultant Brian
In the spring of 2001, Brian received an invitation from Martin Fowler to attend the Snowbird conference. As the only tester at the Snowbird conference, Brian seemed out of place with the others. He has also worried about whether the outsiders will question the authority of the meeting because of his identity. That's why he mocked himself that he didn't contribute anything.
After the Snowbird conference, Brian became more well-known. After that, he focused on researching agile methods and testing and published some reference articles and works.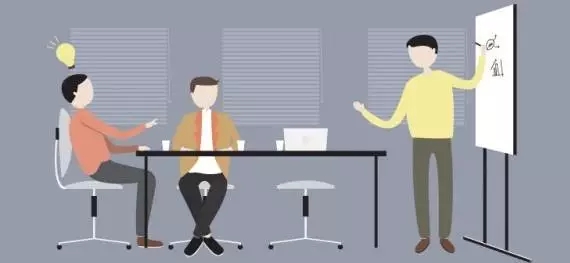 He then went on to attend the XP and Agile Development conferences. In 2003, Brian published a series of influential articles on agile testing, including the well-known " Agile Testing Quadrant" published in August of that year.
In 2004, Brian proposed a series of improvements when Rachel Davies was terminated as chairman of the Agile Alliance. With these insights, he became the new chairman of the Agile Alliance, and then he put forward some drafts on re-planning the direction of the alliance. He hoped to support people's participation in agile projects and encourage more agile projects to exist. This is also the original intention of Agile Alliance.
Back to Programmer Brian
If there is one thing in everyone's heart that they insist on doing from the beginning to the end, Brian's insistence is code, and he is just a simple programmer.
In 2001, when Brian started working as an agile consultant, he was introduced to Ruby and started learning this language. He loved the language and has been programming in Ruby ever since. His usage wasn't enough, and he made an extra effort to teach it to software testers. Based on his usage and experience, he also wrote a book, " Everyday Scripting with Ruby: For Teams, Testers, and You", which was originally a tutorial for those who were not testers. Since its publication, the book has been well received by many people.
Programmer, that means so much to Brian. This is the starting point of his career and the point where he finally returns after all kinds of roles. As he introduced on his Twitter profile: Programmer → Tester → Test Consultant → Agile Consultant → Programmer, this is exactly his career track.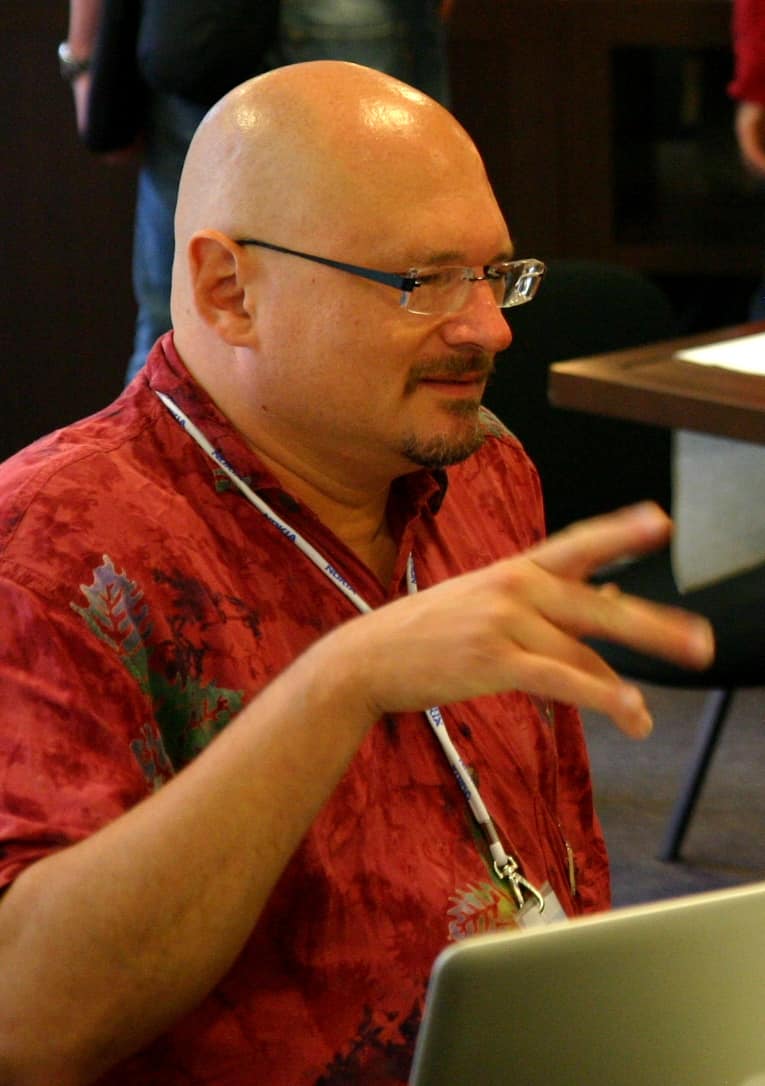 Source:wikipedia
Brian's career has been enriched by the many different roles he has tried to achieve. Although his identity has changed at each stage, he has been able to win the recognition of his colleagues with his ability and experience. In addition to programmer, tester, test consultant, and agile consultant, Brian has another role - researcher. Brian has been doing research and published some of his research on various media platforms. He has published over 100 influential articles, dozens of scientific research papers, and several professional books.
"If you can't live as you want, one day you will think as you live". Everyone's career planning is to gradually form a goal through learning, thinking, choosing, and putting it into action. But not everybody can do what Brian does in every social role, dedication to doing the best job possible. Brian is such an all-around person, and he is still changing the world through his code and words.