FAQ: Can I get notified of any changes in ZenTao?
2019-07-12 11:26:00
Mirai Ten

Original

2923
Transparency and openness are both important to Scrum team. Being open about our work helps create transparency to our progress. Without transparency, any attempts to inspect and adapt will be flawed. Scrum framework has elements that facilitate that.
A product log helps demonstrate what is planned for the product with the stakeholders.
The Spring retrospective meeting focuses on feedback and reflection on the team.
The Sprint review meeting offers to share the progress with the stakeholders.
As a Scrum tool, ZenTao can definitely help improving the transparency and openness to the Scrum team. Among those elements, ZenTao also has Email notification that can be set to remind the team of what is happening. ZenTao users often ask questions like how they can notify other users about tasks assigned or how can they @ users to take care of the tasks. Email notification is the solution here.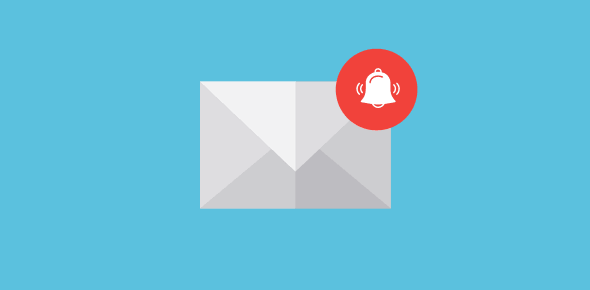 Changes in ZenTao can be sent as emails to notify users and those change actions include,
Bug: Emails are sent to Assign

To

and Mailto, if users Add, Edit, Assign, Confirm, Resolve, Activate, Close, or Import bugs.
Story:

Emails are sent

to Assign

To

and Mailto, if

users

Add, Edit, Change, Activate, Review, Close, change Plan/Branch/Stage, or Assign stories.
Task:

Emails are sent

to AssignTo and Mailto, if

users

Add, Edit, Assign, Start, Finish, Activate, Close, Cancel, or Reopen tasks.
Build:

Emails are sent

to CreatedBy and Mailto, if user Create or Edit builds.

Emails are sent

to all member involved in the project, if any changes to the Story which has been linked to the Project.


Emails are sent

to QD (QA Director), if a Build is submitted for testing.

If you want to try this feature, you can download ZenTao HERE.
The transparency of the Scrum team on a daily basis is important, so the team can implement Scrum with every one being on the same page. Transparency, along with Adaption and Inspection, servers as the pillars to Scrum. You can watch this video 3-Minute Introduction to Scrum and ZenTao to know about it.
Reference
1. https://www.scrum.org/resources/blog/maximize-scrum-scrum-values-openness-part-2-5
2. https://www.zentao.pm/book/zentaomanual/free-project-management-software-email-100.html
3. http://www.mindsource.pt/en/content/transparency-scrum