How to implement Scrum in your team
2019-07-17 13:21:00
Mirai Ten

Original

4126
Scrum is prevailing in project management. For the fast delivery Scrum enables the team to do, more and more teams want to switch to this framework. Team leaders often seek answers to the questions below,
How to implement Scrum in the team? What makes a Scrum team successful?
The team should definitely read the Scrum Guide to start with. Each team member performing his role for the Scrum team and applying the right tool are the two things next that any Scrum team should not miss.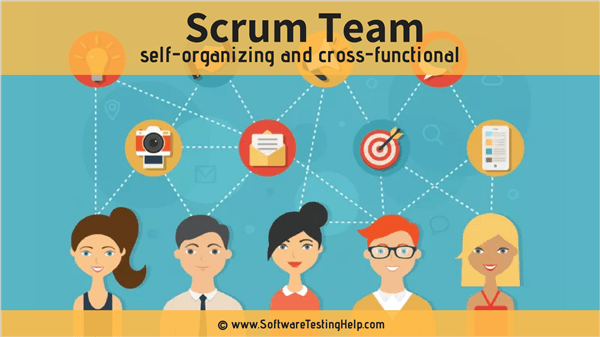 Understand the Scrum roles
Teamwork performance is a key factor efficiently collaboration and project delivery and . A Scrum team is self-managing and it is important for each member of the Scrum team to understand his role and play the role well.
There are three roles involved in Scrum, namely Product Owner, Scrum Master and Development Team.
Developing and maintaining a product vision and market strategy;
Product management; Ordering and managing the Product Backlog;
Involving stakeholders and end-users in Product Backlog refinement and backlog management;
Alignment with other Product Owners when needed from an overall product, company or customer perspective.
A great Scrum Master should function as a servant leader,
Self-organizing: they decide how to turn Product Backlog Items into working solutions;
Cross-functional: as a whole, they've got all the skills necessary to create the product Increment;
No titles: everyone is a Developer, no one has a special title;
No sub-teams in the Development team;
Committed to achieving the Sprint Goal and delivering a high quality increment.
InfoQ posted an article about the Characteristics of a Great Scrum Team. Click HERE to read more about it.
Choose the right Scrum tool
A Scrum tool is designated to facilitate the Scrum framework, encouraging collaboration, transparency, and efficiency among team members. Besides, it is beneficial for any teams in communication and helps team members plan for their work. Options are quite many when it comes to Scrum tools, such as Jira, Wrike, Zoho, etc. If you are looking for a tool that covers the application development projects from beginning to end, you should keep reading on.
The Scrum tool I'd like to introduce here is ZenTao, the ALM (Application Lifecycle Management) tool. Its main features include product/story management, project/sprint management, QA management, document management, report and more. You can also check Implement Scrum Using ZenTao how ZenTao users implement Scrum via implementing ZenTao in the team.
What worth paying attention to is that ZenTao, as a testing management tool, ranks the top 1 in China consecutively for four years. According to the survey by 51testing.com, ZenTao, with 40% market share in testing management tools.
Conclusion
Scrum tool is definitely taking the world of project management. Adopting it will assist you smooth your project management and deliver your applications fast and get feedback form the market even faster. By performing the Scrum roles accordingly and using the right Scrum tool, your team will get used Scrum and achieve what Scrum goals.
Reference
1. https://www.infoq.com/articles/great-scrum-team/
2. https://www.101ways.com/2007/09/14/how-to-implement-scrum-in-10-easy-steps/
3. https://medium.com/the-liberators/how-to-kickstart-a-great-scrum-team-10-practical-things-to-do-2143bdde1a8d
4. https://www.atlassian.com/agile/teams