COSCon'19: Let's Cross the Boundaries Together
COSCon'19: Let's Cross the Boundaries Together
2019-09-26 10:45:00
ZenTao ALM

Original

5248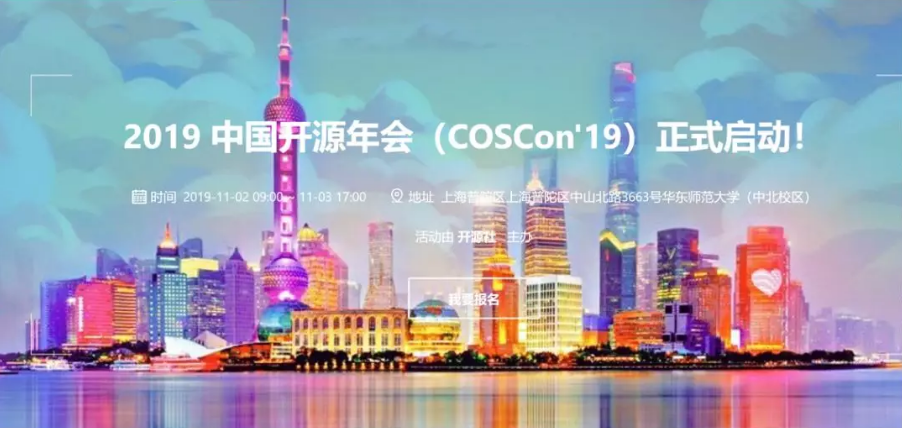 China Open Source Conference 2019 is almost here!
China Open Source Conference 2019, the most influential conference in Chinese open source community, will be held in Shanghai. The theme of COSCon'19 is "Let's Cross the Boundaries Together!", which also represents our ardent expectation for open source in China.
The conference will last two days. The themes include open source software, open source hardware, community operation and governance, and open source education. We would also like to hear all kinds of success stories and bitter and bitter experiences related to free/open source. We sincerely invite you to participate!
Date: November 2, 2019- November 3, 2019
Revenue: East China Normal University

(Zhongbei Campus)

, 3663 Zhongshan North Road, Putuo District, Shanghai
China Open Source Conference is hosted by Kaiyuanshe, a major open source community in China. If you attend the China Open Source Conference 2018, you will never forget Nat Friedman, CEO of GitHub, who gave a keynote speech at the conference. Nat Friedman brought us a fireside conversation, which had attracted a large number of fans with his brilliance.
Nat Friedman will attend COSCon'19 again!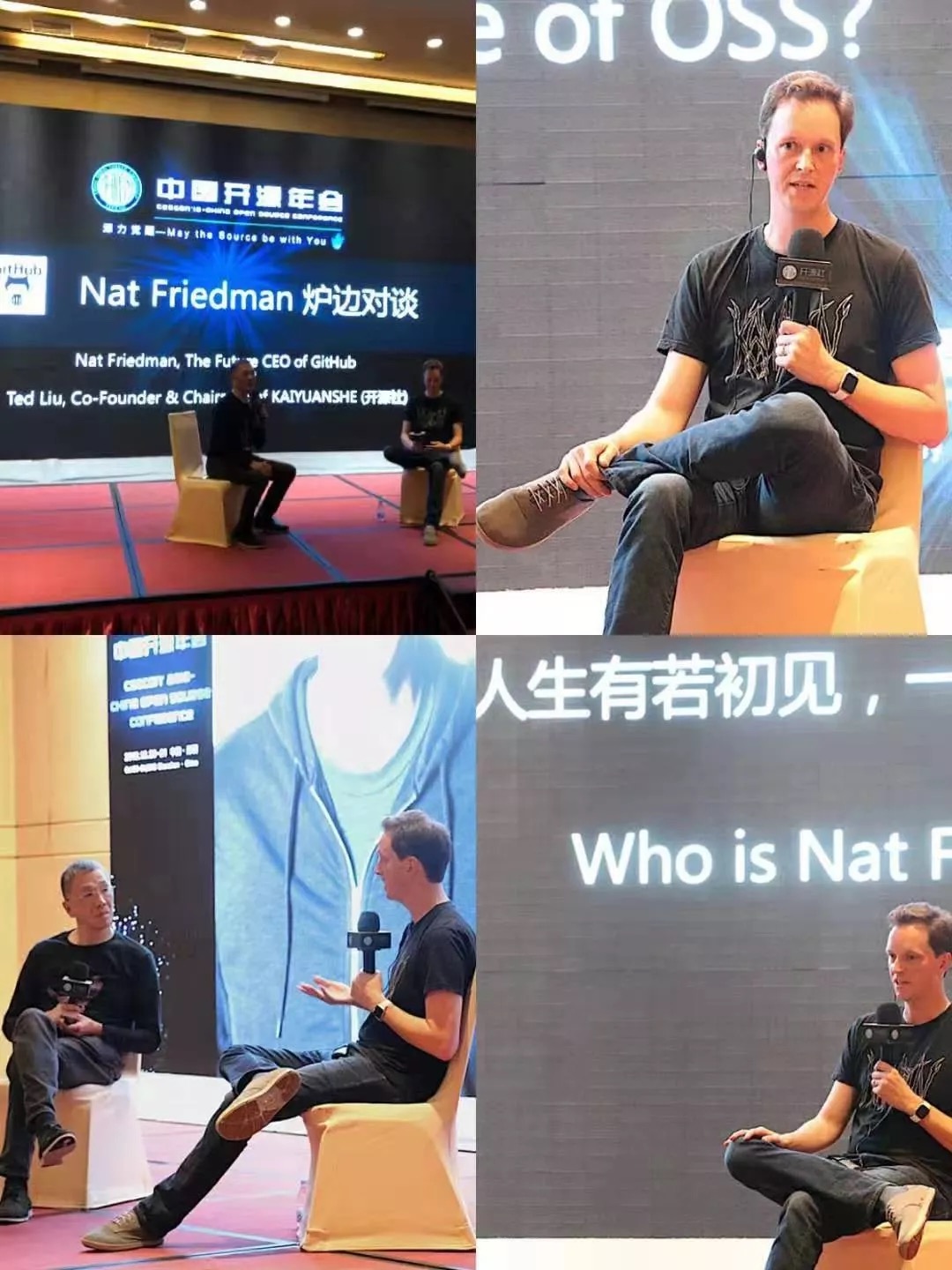 Nat at COSCon'18
Back then Microsoft just announced the acquisition of GitHub. Now, a year later, have the promises of GitHub CEO been fulfilled? What exciting news will Nat bring us? At COSCon'19, these answers will be announced by Nat Friedman.
Who is Nat
Friedman?
Nat Friedman, CEO of GitHub, ardently promotes building a global community for developers. Nat is keen on creating products that delight developers, and he has long been a leader in the open source community. As a co-founder, Nat founded Xamarin in 2011 (as CEO after being acquired by Microsoft in 2016) and Ximian in 1999. He is also co-founder and chairman of AI Grant, the GNOME Foundation and YIMBY, California. Nat lives in San Francisco with his wife, daughter and three dogs.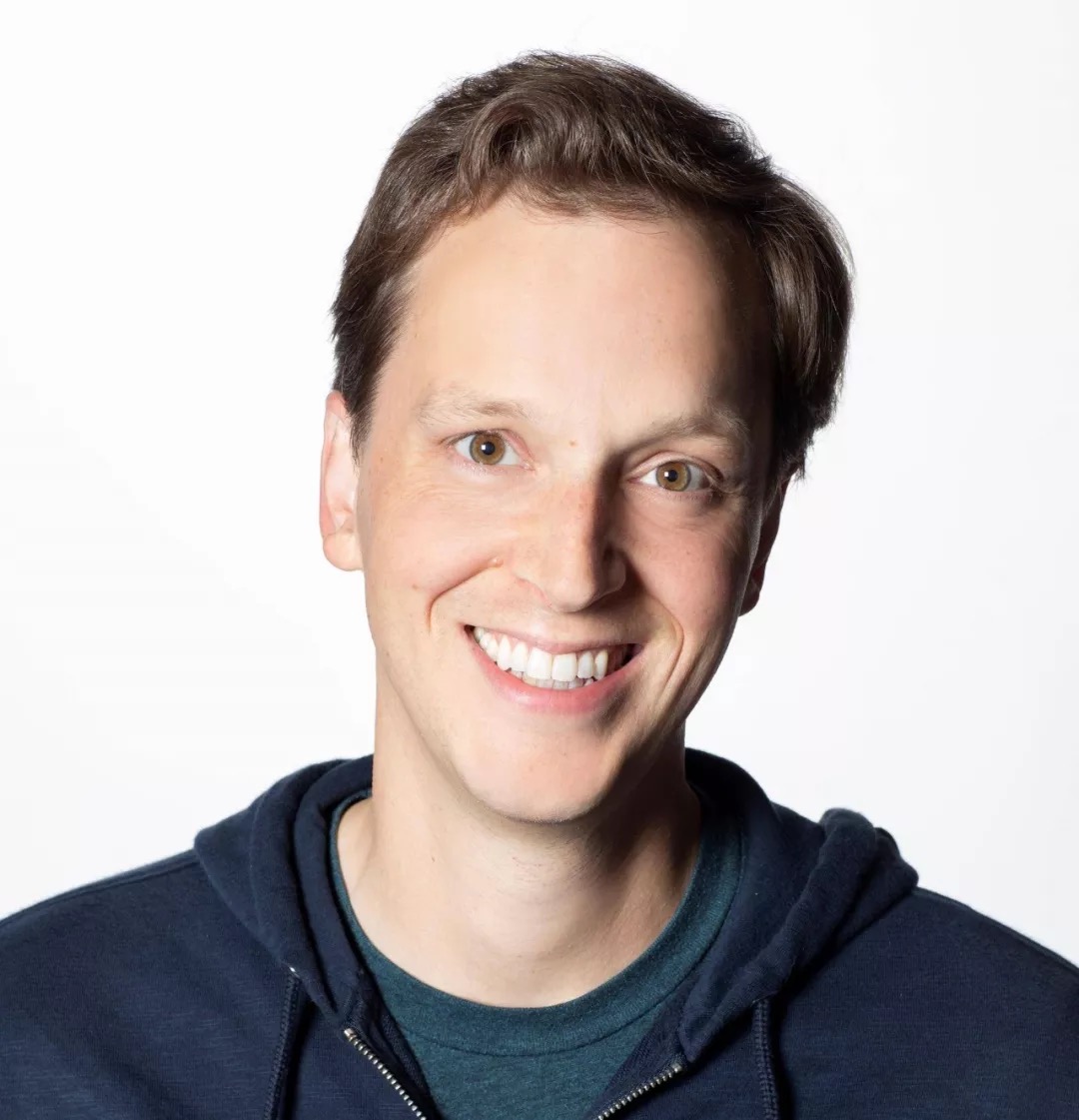 See you and Nat at COSCon'19!