5 Reasons to Move from Jira to ZenTao
5 Reasons to Move from Jira to ZenTao
2021-01-27 13:11:17
Maxx Fey

Original

2647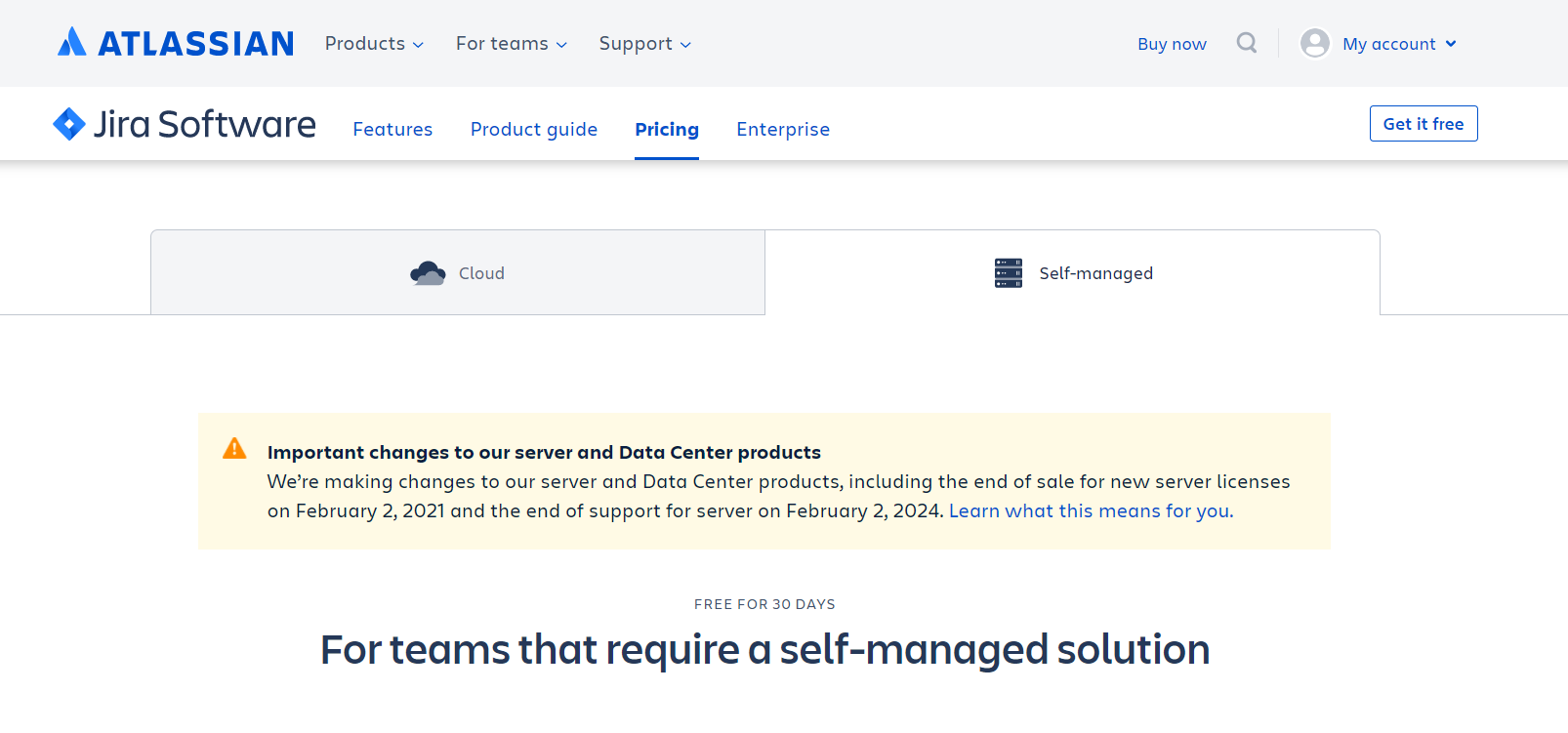 Before we dig down on to consider migration from Jira to ZenTao, let's start with the basics, for business positions, who might be new to this. We'll briefly introduce you to Jira, it's the most popular alternative — ZenTao, and then touch base on the most common reasons, why businesses decided to move from Jira to ZenTao.
What is Jira?
Jira is an issue tracking tool developed by Atlassiann. It is the "#1 software development tool used by agile teams". Jira Software is built for every member of your software team to plan, track, and release great software. Originally, Jira was designed as a bug and issue tracker. But today, Jira has evolved into a powerful work management tool for all kinds of use cases, from requirements and test management to agile software development.
When you should start looking for Jira alternative?
Your monthly bill is continually increasing.
You don't use most of the features.
Your team has too many problems with receiving support.
Your account performance is decreasing.
You need to pay extras for each plug-in integration.
What is ZenTao ALM?
ZenTao is an open source project management software for product management, project management, test management, document management, bug tracking, CI management and todo management. It is a professional Application Lifecycle Management(ALM), covering the core process of software development. It is based on Scrum, a popular Agile framework that is very pragmatic and easy to implement. It fits the fast iterative development of software projects. ZenTao self-hosted and Cloud are both available.
What are the reasons to migrate from Jira to ZenTao?
Unlike Jira, you could directly use built-in features in ZenTao without paying extras for plug-ins, such as Document Management, Gantt Charts, Effort Management and SVN/GIT repositories. ZenTao has more to offer than that, so read on the following reasons that you should migrate from Jira to ZenTao.
1. Affordable and reasonable pricing with best I/O
Jira pricing is nice for small teams, but the subscription starting from $70 per user monthly. It could be a big chunk of cost to your team. If you look at the pricing and features of ZenTao, you will find it worth what it offers. For all ZenTao Biz features, it is only $32.9 per user annually. You can find more plans for ZenTao self-hosted HERE and Cloud HERE.
2. Must-have features for application lifecycle management
ZenTao is a solution for the application lifecycle. It starts from the user story management(PBI management) and planning of a product development, to the testing, releasing and feedback of the project. It is especially for agile teams aiming for fast delivery and feedback.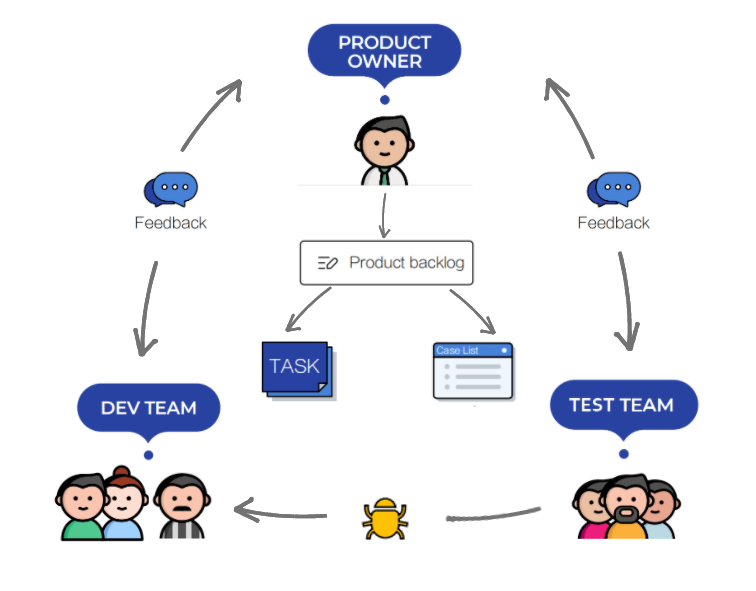 3. Fast support via Zoom meeting, 1-ON-1 remote support, and emails
ZenTao support team serves users from all over the world. For new users, they have bi-weekly online introduction Zoom meeting. You can find information on the latest one scheduled on Feb 2, 2021 HERE. You can also schedule a demo with the team HERE. The average response time of the team is 24 business hours if you send an email asking for support.
4. Rapid loading and stable performance
Unlike Jira which is complained as loading too low, ZenTao can be self-hosted, so it is more in the users' hand. Also, the average page loading time of ZenTao is within 0.5 seconds. But it's not the interface that slows down your Jira account, but instead all SaaS applications. That's why Jira users are looking for on-premise alternatives, especially when Jira announced their server and data center products are stopped on Februrary 2, 2021.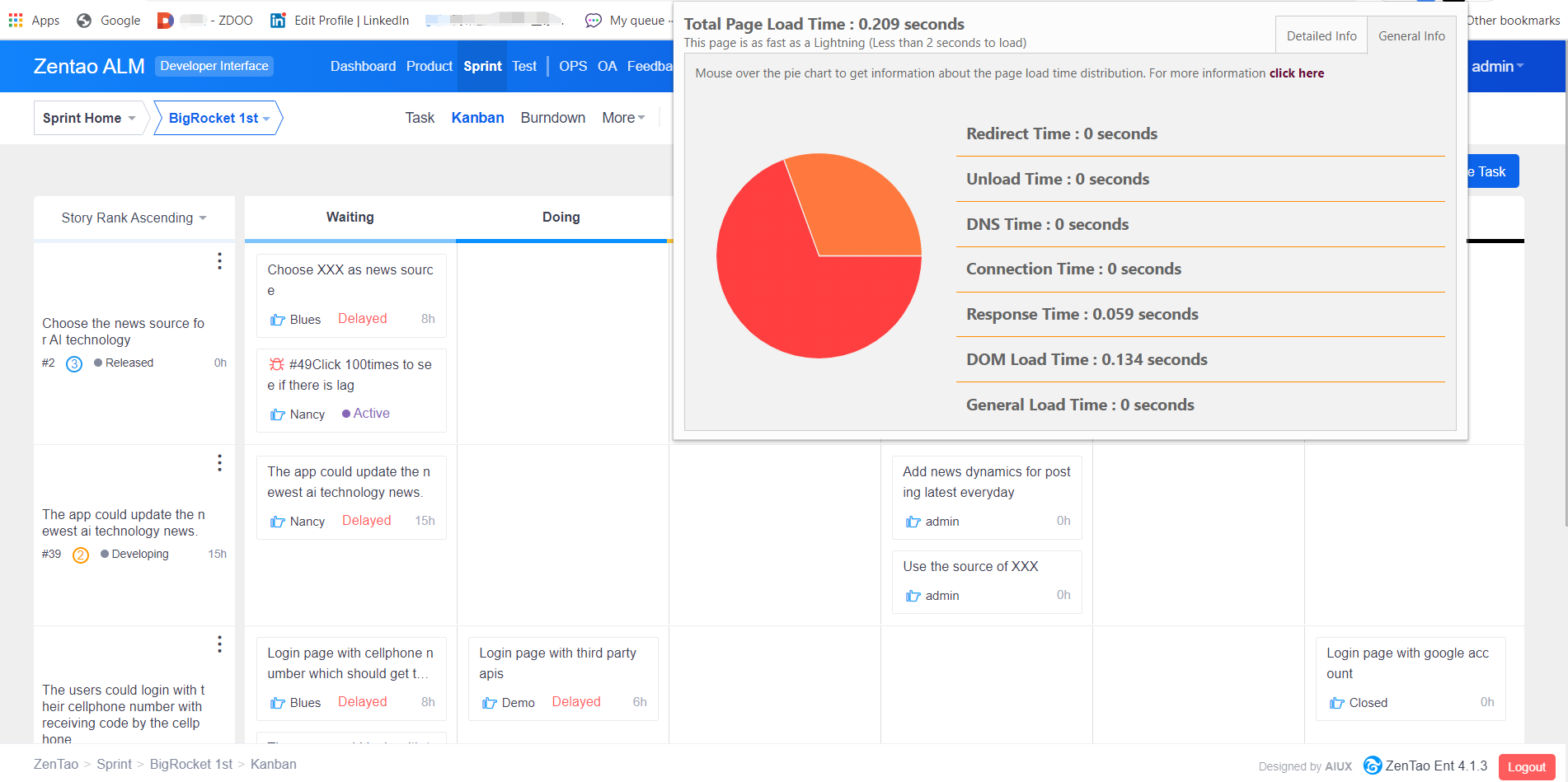 5. No locked in by features
If you ever used Jira, you would know that almost every feature a development team needs can be integrated in Jira, such as Confluence, Slack, BitBucket, etc. The other side of the coin is that you have to buy the apps separately and then integrate it one by one. ZenTao has document management, instant messenger, CI features and such all built-in. You just pay it once and for all. You can check the features of ZenTao Biz HERE.
For feature comparison charts and details, read Agile Tool-ZenTao ALM vs. Jira Software.
Reference
1. https://confluence.atlassian.com/jirakb/troubleshoot-long-page-load-times-in-jira-server-959307746.html
2. https://community.atlassian.com/t5/Jira-questions/Why-is-JIRA-so-slow/qaq-p/295649