ZenTao Biz 5.3.1 is released
2021-11-17 11:17:55
WANG JING

Original

2235
Summary : ZenTao Biz 5.3.1 is released, compatible with Open Source
Hello, everyone! ZenTao Biz 5.3.1 is released. This release is compatible with Open Source 15.7.1.
Based on ZenTao Pro features, ZenTao Biz adds functions such as DevOps management, OA office management, Feedback management, File version management and online preview, which provides more comprehensive support for enterprise project management.
For more detailed information about ZenTao Biz features, please click HERE.
Installation and Upgrade
For the first-time Installation, refer to HERE.
For upgrade (from Open Source Version), refer to HERE.
Download
ZenTao Desktop
ZenTao has integrated ZenTao Desktop, with which you can communicate with team members, to start a group conversation, to transfer files, to assign tasks, and to manage projects. It would smooth your team collaboration. ZenTao Desktop is powered by Xuanxuan, a free, open source, and secure Instant Messenger by EasyCorp. It is self-hosted and cross-platform with various plug-ins and features. Click HERE to know more about it.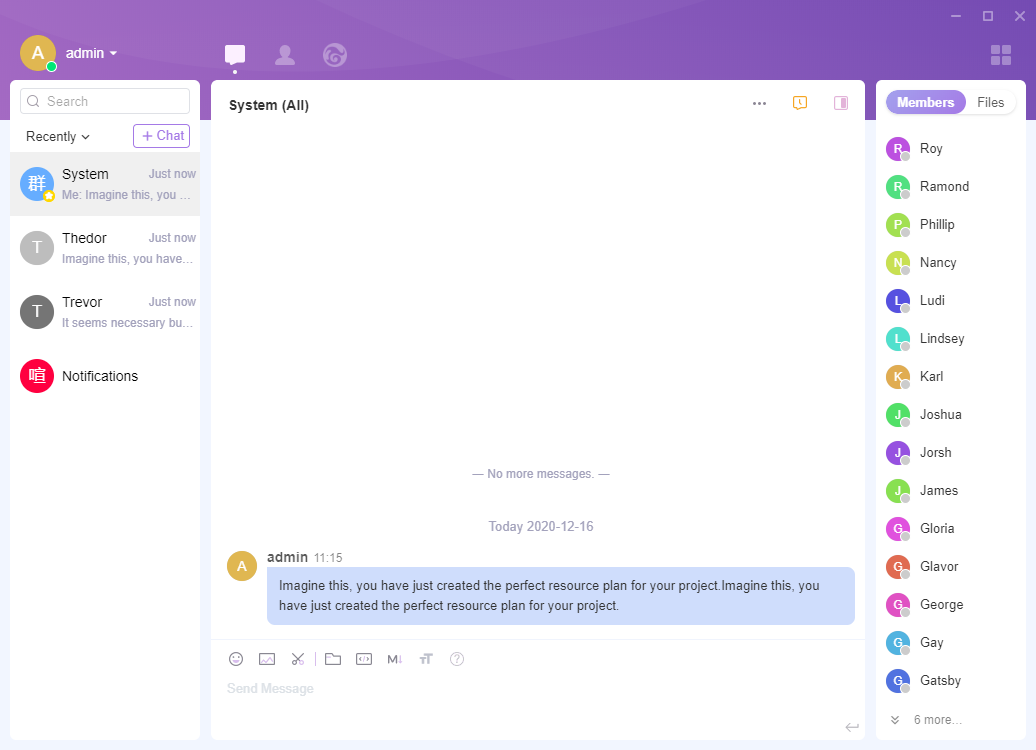 ---
If you have any questions or would like to get a free trial for more than three users, contact Philip@easycorp.ltd for help.