ZenTao Biz 5.1 is released
2021-08-17 16:38:10
ZenTao Official

Original

3455
Summary : ZenTao Biz 5.1 is released!
ZenTao Biz 5.1 is released!
Based on ZenTao Pro features, ZenTao Biz features are DevOps management(OPS), OA office management, feedback management, document version control and online preview, which provides comprehensive support for enterprise project management.
For ZenTao Biz features, click HERE.
Installation and Upgrade
For the first-time Installation, refer to HERE.
For upgrade (from Open Source Version), refer to HERE.
Modified records
Fixed bug
3141 The attachment field of the new version of the action interface is not displayed
13386 After the biz4.1 version is upgraded according to the old version habits, the to-do transfer task is not associated with project data
13460 Workflow project process field and action display problem
13536 The request for leave details page clicked to reject and jumped to the edit page
12412 The templates downloaded from the main table design are all reporting errors
12422 The display problem of the import confirmation page of the main table field
13486 There is a code error when creating a FAQ page
13559 New fields in the built-in project process are not displayed in the list
13608 The default value setting of the new field in the workflow does not take effect
Download
If you want to update your ZenTao Biz, do not use the installation package above. Contact us at troy@easycorp.ltd, and we will send you a update package and help you update it.
---
ZenTao Desktop
ZenTao has integrated ZenTao Desktop, with which you can communicate with team members, to start a group conversation, to transfer files, to assign tasks, and to manage projects. It would smooth your team collaboration. ZenTao Desktop is powered by Xuanxuan, a free, open source, and secure Instant Messenger by EasyCorp. It is self-hosted and cross-platform with various plug-ins and features. Click HERE to know more about it.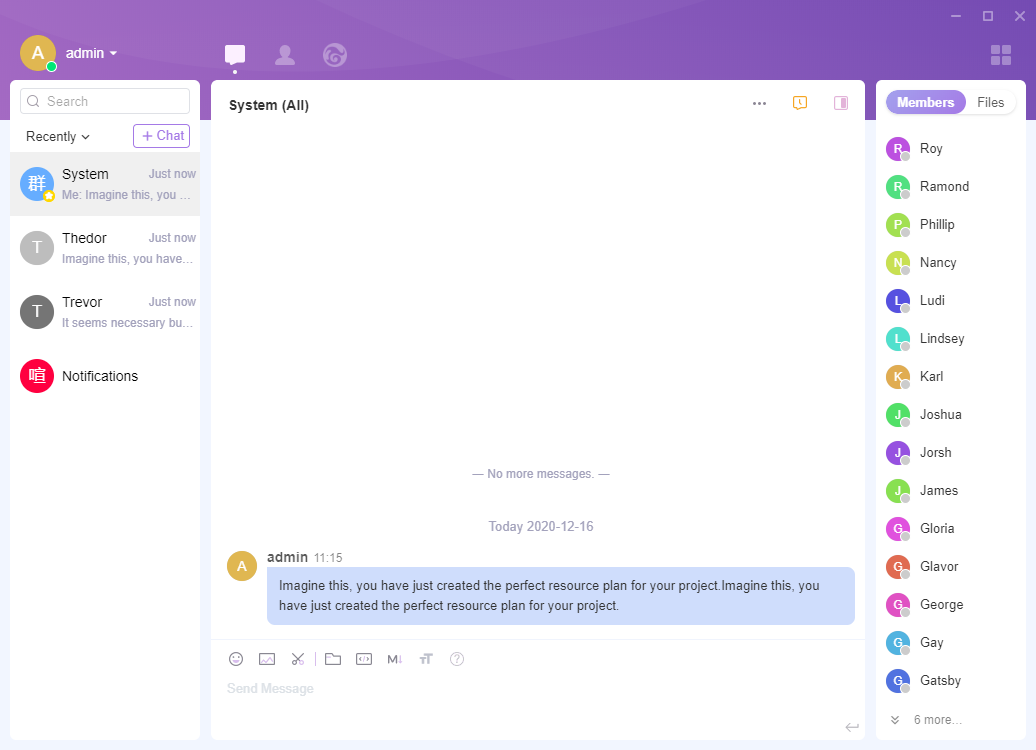 ---
If you have any questions or would like to get a free trial for more than three users, contact Philip@easycorp.ltd for help.