5 Best Project Management Software in 2017
2017-08-21 16:16:00
ZenTao Official

Original

9017
If you are a startup with a budget for software, you might consider using free software so to cut down the costs. Thanks to Linus Torvalds and a lot of coders, now you have open source software as an option.
Based on
number of users
features
ease of use
reviews
the following 5 project management software is recommended.
#5 ZenTao

ZenTao project management software (www.zentao.pm) is the first project management software that is open source in China. It is designed by an Agile team and for Agile teams to manage software projects. It is an All Lifecycle Management and supports Scrum. In regards to bug management and test management, it shares almost the same portion of the Chinese market as JIRA does.
It also has SAAS version, ZenTao Cloud, which can make your project management available anytime and anywhere. GIT and SVN are also integrated.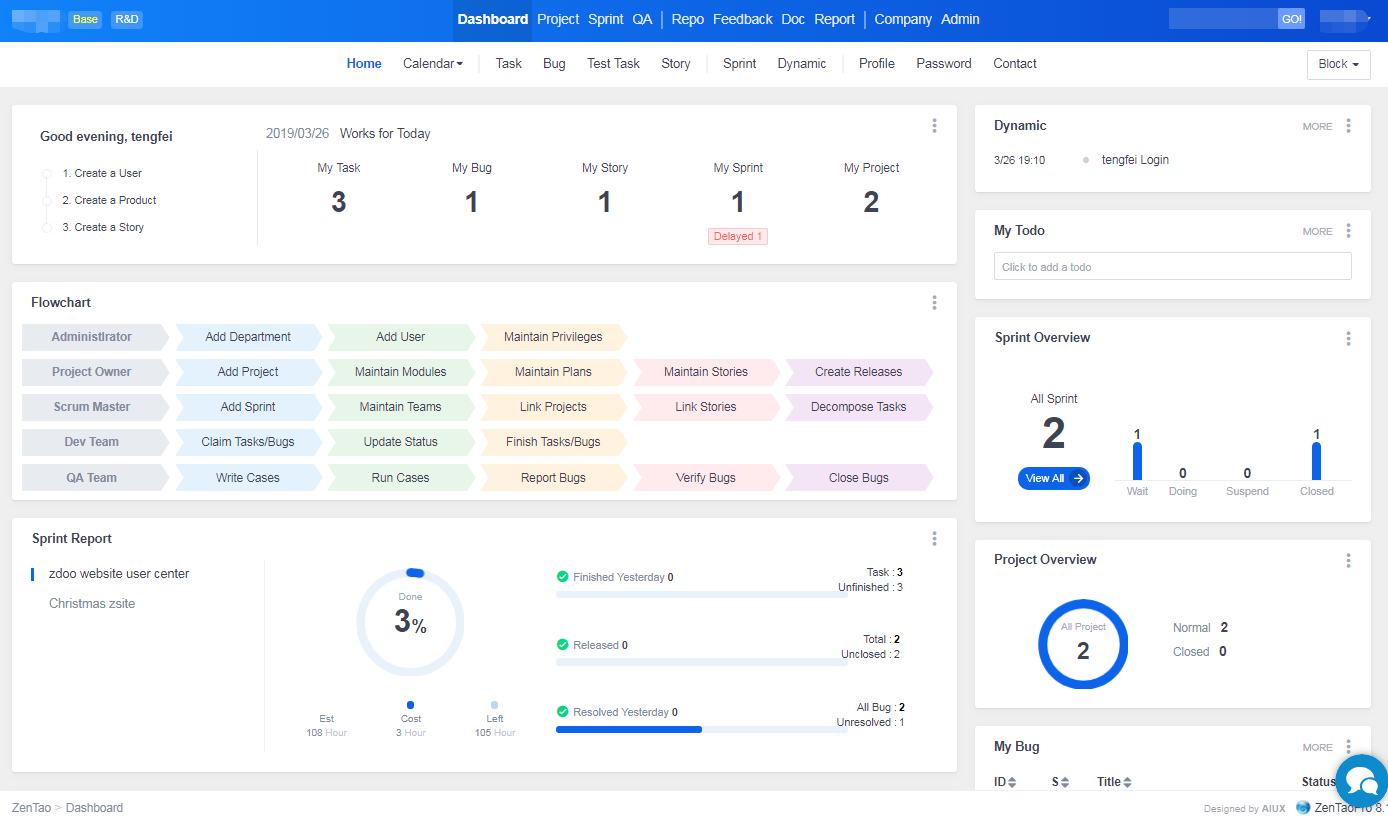 #4 OrangeScrum

You can easily tell it from the name of the software that it is for Scrum. It has all features that are in Scrum, such as Kanban, Gantt charts, etc. It has Slack integration, Mobile App, and Self-Hosted versions.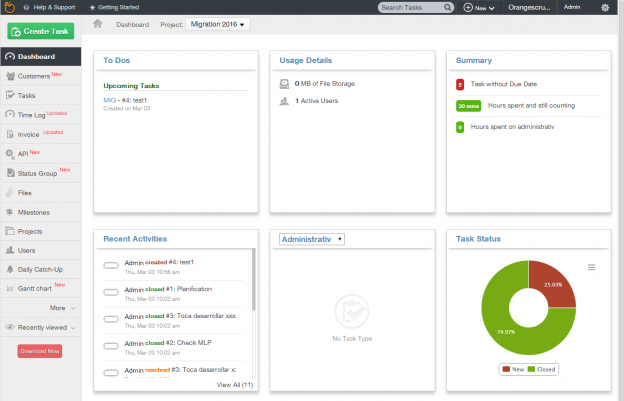 #3 Zoho Projects

Zoho Projects is more for waterfall fans. It offers excellent Gantt chart options, which help you have a clear view of your project milestones. It can be integrated with other Apps of Zoho, such as Zoho CRM, and Slack, etc.
#2 Wrike

Wrike is good at facilitating communications within a team. It has real-time newsfeed and discussions. Its Gantt chart is interactive with fields that can be customized. DropBox, Google Drive are options to integrate.
It is HAVE-IT-ALL type of tool, so you could be overwhelmed sometimes.
Next comes to the No.1.
#1 Redmine
Redmine is very famous for bug management. It is also a project management tool with strong features, such as repository, issue tracking and wiki. However, it lacks features in terms of enterprise. Overall, Redmine is an excellent tool for managing software projects.
Its interface is super simple, as you can see yourself below.
Reference
http://blog.capterra.com/free-open-source-project-management-software/
https://opensource.com/business/16/3/top-project-management-tools-2016
http://www.redmine.org/projects/redmine/wiki