ZenTao Ranked No.1 Test Management Tool For Five Years
ZenTao Ranked No.1 Test Management Tool For Five Years
2021-01-29 13:42:00
ZenTao Official

Original

2552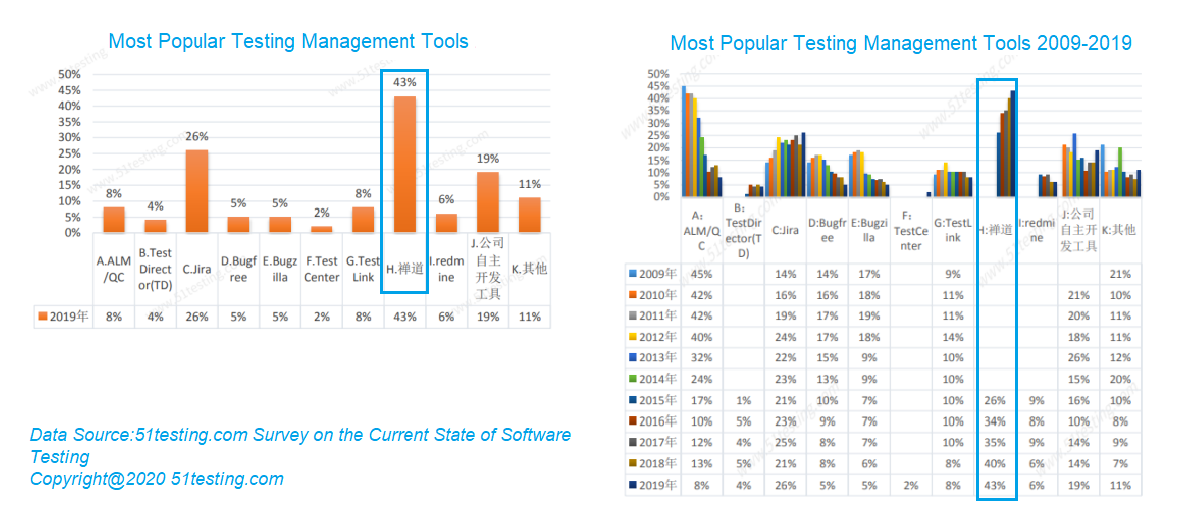 The term "Test Management" encompasses anything and everything that testers should perform and the help of an efficient test management software would be great. Test management tools play a very important role in enhancing software quality. Nowadays, the C-suite is investing a lot of time to find the best-suited tool as per their organization's requests. If you are one of them, you are looking at the right test managment solution right here.
ZenTao, with 43% market share in testing management tools, is the most popular test managment tool in China for the fifth consecutive years, according to the survey by 51testing.com, a professional software testing service provider which provides the overall solution of software testing for enterprises, trains excellent software testing talents for the industry, and provides an open platform for software testing and collaboration.
Data from the report show that the Top 3 most popular tools are ZenTao( 43%), Jira( 26%), and in-house solution(19%). As some of you might have read the article about 10 Best Test Management Tools 2019 our team posted, ZenTao was the top 1 and had 40% share of the market. ZenTao market share keeps growing over years as you can see from the diagram below and has been implemented in more and more companies, including Twitter, Changan US, ZTE, Lenovo, Volkswagen Shanghai, etc
What ZenTao can help with
ZenTao users can manage the whole process of testing using the Test feature which include Bug, Test Case, Test Request, and CI modules.Jenkins is integrated and automated testing framework is also available. What's more, Git and Subversion repositories can be set in ZenTao to check the log and comments, as well as to view and diff the code.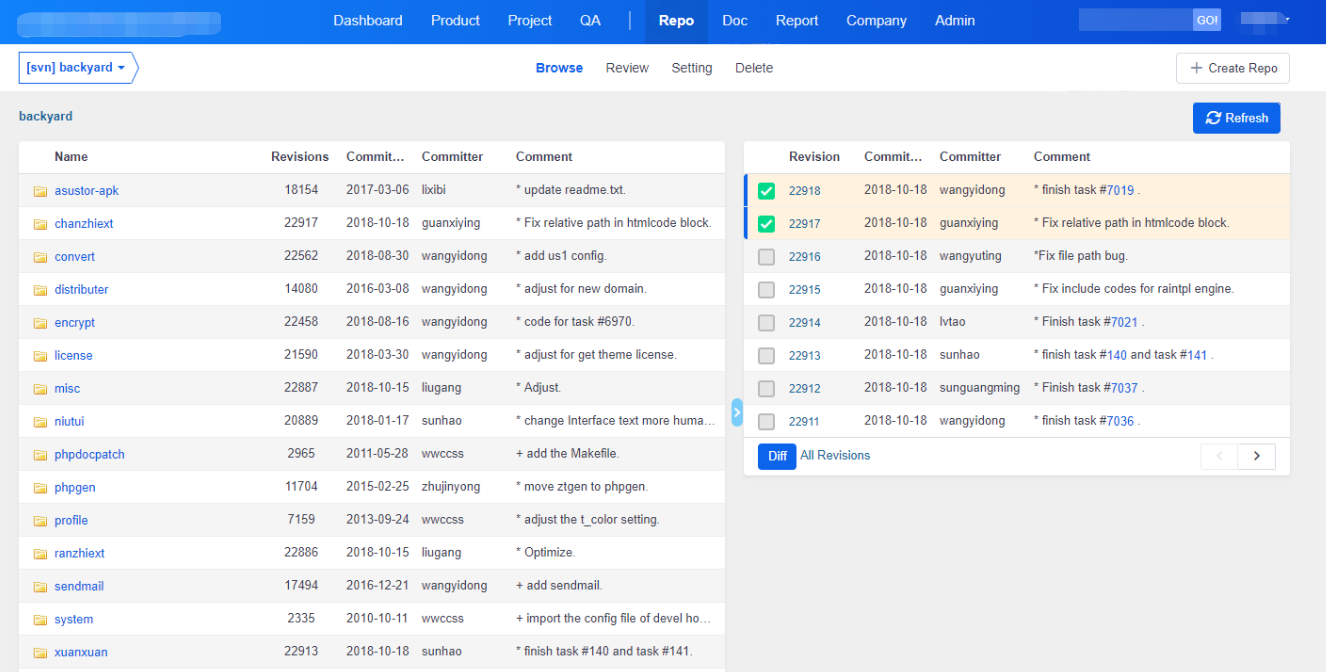 Strucure the process of testing
Test management tools enable groups to combine and construction the test cycle utilizing one test the executives instrument, rather than introducing various applications that are intended to oversee just one stage of the cycle. Test management tools permit groups to oversee experiment conditions, robotized tests, deformities and venture errands. A few applications incorporate progressed dashboards and point by point following of key measurements, taking into consideration simple following of progress and bug trackiing.
Implementation
A test management tool that incorporates all that expected to deal with the test cycle can save analyzers the issues of introducing separate applications that are important for the testing cycle, which can likewise be tedious. They can be implementaed with negligible programming capacity, taking into consideration simple establishment and checking of the test cycle across various venture gatherings. Once introduced, groups have moment admittance to a UI and can quickly begin running and recording experiments. These sorts of uses are intended to rearrange the test the executives cycle with significant degrees of robotization and following inherent, yet don't need progressed programming abilities or information to implement. They are helpful for groups who deal with an assortment of experiments and for bigger groups who need a comprehensive application for project management.
Using
When a project is started, a test management tool tracks bug status, defects and tasks, and takes into account coordinated effort across the team. When running test cases, users can get to dashboards to access information quickly, making the test cycle productive and exact. The sort of dashboard utilized is controlled by the extent of the task and the data and information that should be separated during the testing cycle. Information can be shared and gotten to across various undertaking groups, taking into consideration compelling correspondence and coordinated effort all through the testing cycle.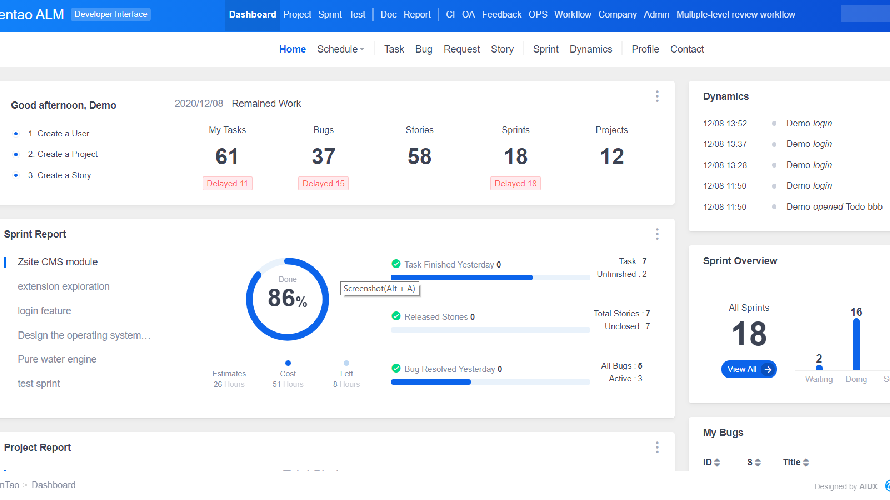 Read more for ZenTao performance ins the last three years