ZenTao Group 1.1 is released!
ZenTao Group 1.1 is released!
2019-05-27 08:13:00
Michi

Original

3333
ZenTao Group 1.1 is released! This release is to optimize the licensing and to support CentOS.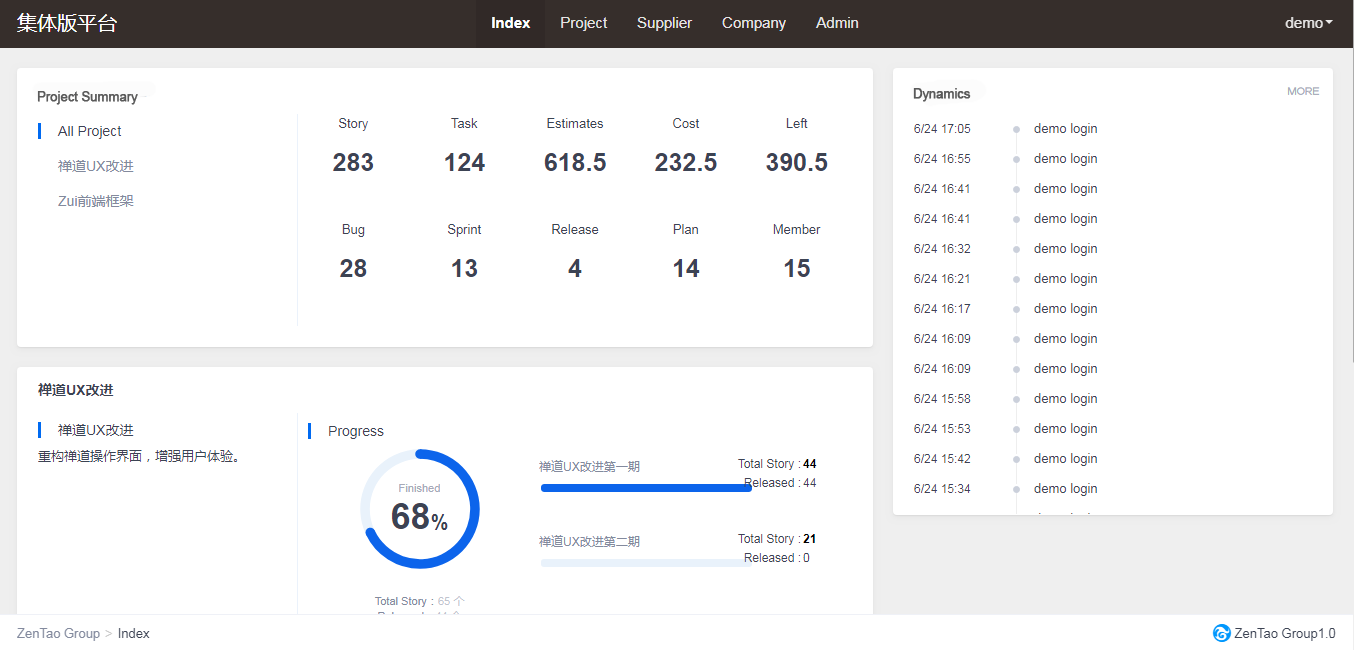 ZenTao Group is consisted of Platform (plat) and Node (site). A group headquarter can open a site for its branch, department, outsourcing team to use ZenTao Enterprise to management projects. Platform is to summarize all the information regarding to Project, Supplier, and Node. For each node, the data is separated and do not interfere in or get interfered by other node.
For more information about ZenTao Group, refer to ZTG Manual HERE.
(Note:Currently, ZenTao Group is for Ubuntu16.04 and Apache ONLY.)


Change Log
5909 Open a site for a plan. If failed to register it, delete the data in the database.
5910 Print the reason of the failure when failed to register or re-install.
5955 Optimize the licensing of ZenTao Group.
5956 Support CentOS deployment.
Download
---
Your opinions will be much appreciated and you can leave it here in the Comment or email us at Renee@easysoft.ltd.