ZenTao Max 2.0.beta4 is released
2021-02-05 10:23:13
ZenTao Official

Original

2188
Hello, everyone! ZenTao has released multiple versions iteratively since ZenTao was projected. After a long period of polishing and optimization, ZenTao Max is now officially released for production. This release includes the major upgrades:

In order to improve the user experience, ZenTao Max version fully integrates the ZenTao open source 12.5.x and 20.x version functions, making itself more powerful.
ZenTao are consisted of 4 versions: ZenTao Open Sourc, ZenTao Prof, ZenTao Biz, and ZenTao Max.
This release also adds functions such as review process, measurement management, QA audit, baseline management, uploading avatars, etc., while fixing bugs and improving several details to further enhance user experience.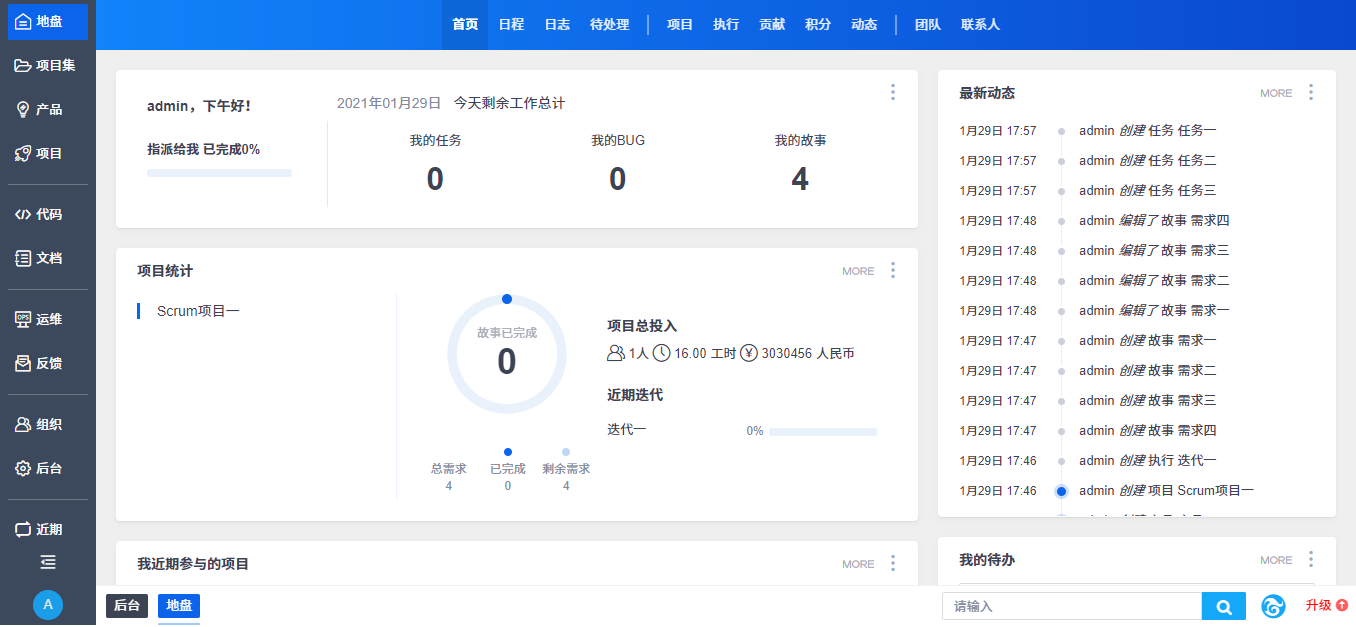 Installation and Upgrade
For the first-time Installation, refer to HERE.
For upgrade (from Open Source Version), refer to HERE.
Download
One-Click Installation Package for Windows

Windows 64 bit one-click installation




Windows 32 bit one-click installation
One-Click Package
( Packages for Linux have to be unzipped to /opt )
Linux 64 bit one-click installation (Ubuntu17+ and Centos7.4+)




Linux 32 bit one-click installation

(

Ubuntu17+ and Centos7.4+

)




Linux 64 bit one-click installation

(

Ubuntu16- and Centos7.3-

)




Linux 32 bit one-click installation

(

Ubuntu16- and Centos7.3-

)
PHP package