GitLab and ZenTao in-depth cooperation to promote open source and DevOps in China
GitLab and ZenTao in-depth cooperation to promote open source and DevOps in China
2021-06-03 10:43:12
ZenTao Official

Original

3017
Summary : Qingdao, China- June 2 ,2021- GitLab and ZenTao signed a strategic cooperation.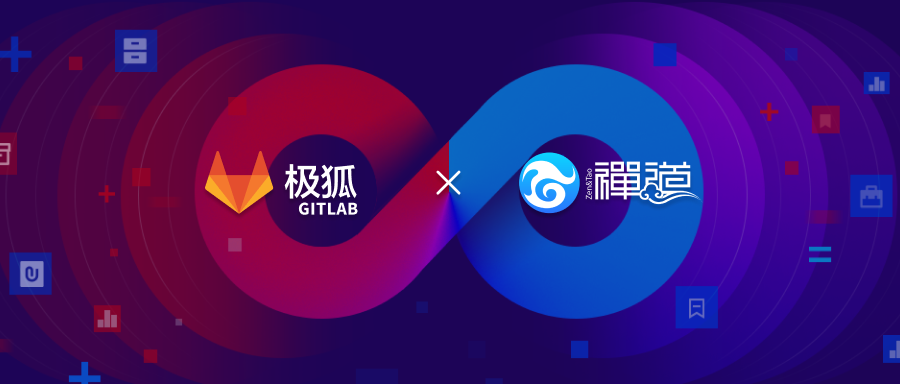 GitLab and ZenTao cooperation in open source and DevOps in China
Qingdao, China- June 2 ,2021- GitLab and ZenTao signed a strategic cooperation. The two will focus on exploring the life cycle solution of DevOps for Chinese users, as well as open source training and educating, and cloud service solutions. In-depth cooperation in various fields, including assisting the development of Chinese DevOps and open source community, and enhancing the efficiency and user experience of the GitLab open and secure DevOps platform.
Based on the principle of "core openness", GitLab provides an open and integrated secure DevOps platform for the Chinese market, through industry-leading priority management, security, risk and compliance to achieve efficient collaboration in product, development, QA, security, and operation and maintenance teams, and help companies achieve a 200% acceleration in the DevOps life cycle. GitLab is independently operated by Jihu Information Technology (Hubei) Co., Ltd. in China, providing localized functions and support services in China.
Localized DevOps end-to-end solutions
DevOps is widely used in China with its unique advantages of saving costs, strengthening communication, improving efficiency, and speeding up delivery. GitLab follows the industry's best practices of a single source of trust, with the purpose of "three unifications", to create an integrated and secure DevOps with unified interaction (one interface), unified management (one user model) and unified data (one data model) The solution is updated synchronously with GitLab Enterprise Edition, and new versions are continuously released on the 28th of each month. At the same time, in order to improve Chinese user experience, the GitLab platform stores dependencies in the country to improve access speed and convenience; realizes the localization of application content such as Chinese language and security scanning vulnerability libraries; provides local development and customer support. Through extensive open cooperation, we will create a safe and reliable platform for localization.
ZenTao self-developed automated testing framework ZTF, and general data generator ZenData are independent and complementary to each other. With continuous integration platform and unit and automated testing frameworks and tools, they form a professional automated testing solution that runs through continuous integration and continuous integration. Different stages of the DevOps life cycle such as testing and continuous deployment.
Contribute to China's open source community
Since 2019, China's open source has entered a stage of accelerated development. The "Fourteenth Five-Year Plan and 2035 Vision Goals Outline" just released in early March of this year proposed support for open source for the first time from a policy perspective, and open source is just the right time.

As a world-renowned open source code hosting and project management platform, GitLab is one of the most popular enterprise-level open source DevOps solutions in the world. As China's open source project management software, ZenTao has a mature open source business model. The deeply integrated localization solution of GitLab and ZenTao can realize the benign interaction between producers and consumers, and further help the successful landing and continuous evolution of open source DevOps technology in the Chinese industry.

At the same time, as the initiator and governing unit of the Open Source GitOps Industry Alliance (referred to as OGA), GitLab will work with ZenTao (one of the OGA governing units) to promote the implementation of GitOps technology, support the industrial development of GitOps, and open source for the country The ecosystem injects innovation power.
Createopen source talents and open source education community
"Open source talent training" is the key focus area of GitLab. GitLab will launch authoritative certification courses for Git, CI/CD, DevSecOps, etc., dedicated to promoting development and maintenance technical standards, best practices, community prosperity, and fostering start-up technology companies and national open source talent reserves. ZenTao is launching the "ZenTao Academy" community to support the sharing and online learning of open source materials such as project management, agile knowledge, automated testing, DevOps, etc., to build it into a shared learning and communication community. Under the common goal and pursuit, GitLab and ZenTao will cooperate in-depth to contribute to open source training and education.



Words from CEOs
GitLab has always been adhering to the principle of "core openness" and is committed to providing Chinese users with an "open source, open source, and everyone's contribution" platform. GitLab hopes to establish an open source ecosystem to promote the integration and development of DevOps and GitOps technologies. This strategic cooperation is based on the advantages of both parties and is a strong alliance. It will work together to create an open and shared open source ecological environment and promote the domestic The vision of an open source and open ecosystem is constantly advancing.

-- CHEN Ran, Founder and CEO at GitLab China
Nature Easy Corp

's mission is to "enable every growing company to collaborate efficiently", while GitLab's mission and vision is "open source and open, everyone contributes", and corporate values are not based on altruism. ZenTao and GitLab share a common culture: support for open source sharing and open cooperation. Therefore, we are willing to carry out in-depth cooperation with the joint efforts of both parties to develop the domestic open source ecosystem and create new advantages in China's digital economy.

-- WANG Chungsheng, Founder at Nature Easy Corp