Infographics: Collabora Online as Document Management Module in ZenTao
Infographics: Collabora Online as Document Management Module in ZenTao
2019-09-07 14:42:00
John Ten

Original

2760
Document features in ZenTao have been enhanced by LibreOffice and Collabora Office.
Collabora Office is offered by Collabora Productivity, the most powerful Cloud, Mobile and Desktop Enterprise Office Suite provider. Key features of Collabora Office include view and edit text documents, spreadsheets, presentations, and collaborative editing features. The layout and format of documents are supported in various formats, including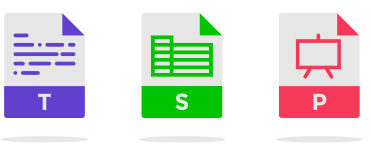 text documents (odt, docx, doc,…)
spreadsheets (ods, xlsx, xls, …)
presentations (odp, pptx, ppt,…)
Document Management in ZenTao
ZenTao Enterprise has integrated Collabora Office and Collabora Online for document online preview and editing. You can also compare the versions and find the differences of documents via Document Management in ZenTao.
For the feature of Document Management in ZenTao, click HERE for more information.
Collabora Office Growth in the Past Year
Collabora Office team are the top code contributors to LibreOffice with 5986 code commits in the past year. Below are some interesting findings of Collabora Office and LibreOffice
Conclusion
Since the release of ZenTao 0.0 Alpha on July 30, 2009, ZenTao team has committed over 11,900 times, completed over 2,700 features, and released over 100 versions. Just like Collabora Office team, ZenTao team has been providing this professional project management tools to open source community, while keeping our team survive in this business.
Being open source is challenging but we will keep doing it as far as we can. Are you with me?