Do you want a collaborative tool for your productive IT team?
Do you want a collaborative tool for your productive IT team?
2019-02-21 16:04:00
Amber

Original

2885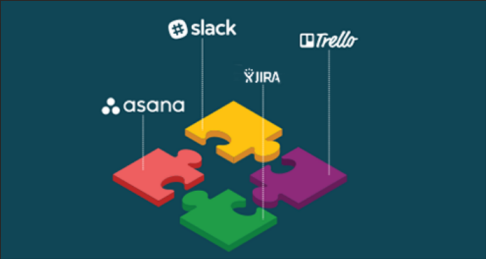 Being productive is the ultimate goal for every team. You might have already tried all kinds of tools, Jira, Asana, TimeDoctor, You name it! For an IT team, a collaborative tool should have
project management
synchronous chat

document management
version control
sharable whiteboard
repository management
The question is which tool can fulfill all the features? Tah-Dah! Let me introduce ZenTao, the #1 Scrum tool from China!
ZenTao is a Scrum tool developed by an Agile team. It is centered on product management and based on that user can manage plans, projects/sprints, bugs, tasks, tests, test cases, releases, and all about application development.
In ZenTao , users first create a product. Then add stories and link to the product in Product-Story. Follow the steps below and manage your projects from there.
Go to Product-Plan. Create a plan and link stories to it. A plan is for a Project.
Go to Project-Story. Link stories to the project and break down stories to tasks and assign tasks.
When most of the tasks are done, create a Build and link stories and bugs to be tested.
Click Submit Test and a Test will be created for QAs. Link cases to the Test.
If the Test is passed. create a Release in Product-Release.
What is more about ZenTao is that you can download a client to boost up your team productivity and work efficiency. Users can choose to integrate ZenTao Client powered by Xuanxuan. Xuanxuan is a free, open source, and secure Instant Messenger by EasySoft INC. It is self-hosted and cross-platform with various plug-ins and rich features. Once you set up ZenTao Client, it would be much easier for you to communicate with team members, to start a group conversation, to transfer files, to assign tasks, and to manage projects.

Features of ZT Client
Right-click a message in the conversation to create a todo.
Then the user will be directed to the page to create a todo and the content of the message will be auto-filled.
Then the user will see the todo created in ZenTao.
---
This is only a tip of the greatness of ZenTao features. You should try it today and ZenTao offers up-to-6 months free trial.