How to introduce Scrum/Scrum tool to your team
2017-09-19 14:16:00
Renee

Original

4297
Summary : This is the true story of one of our ZenTao users who introduced ZenTao to his team and improved the performance of the whole team.
This is the true story of one of our ZenTao users who introduced ZenTao to his team and improved the performance of the whole team.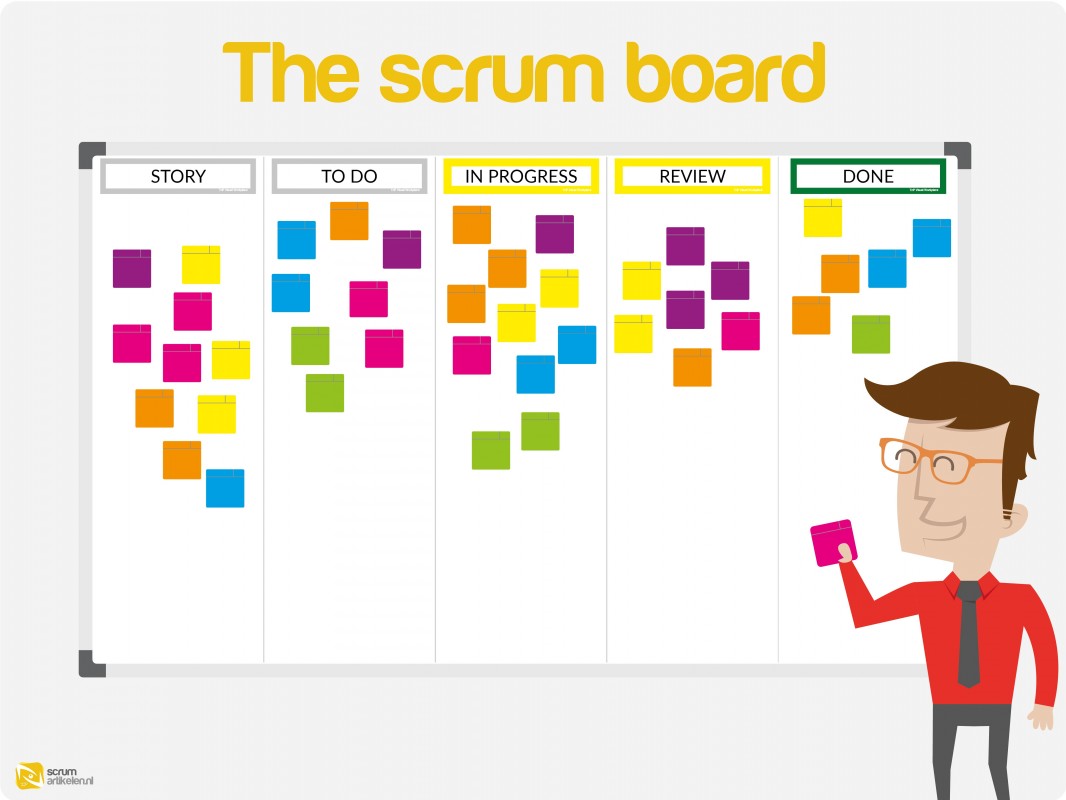 Image source Visual Workplace
---
I personally have used ZenTao for about three years. When I started to introduce Scrum into practice, I have tried to find project management tools that were designed for Scrum. There were a bunch of them that claims they support Scrum, but, in my opinion, they just imitate KanBan. At that time, I found ZenTao and tried it, then I keep using it. Now products in our business unit, the release of which are internet-based, all apply ZenTao to do R&D.
I have tried and evaluated JIRA before. Although I don't use it, I'd like to speak out my opinions of these two tools.
ZenTao
As a long-term user, I want to say that ZenTao has improved a lot in recent years. The followings are the main features of ZenTao.
1. ZenTao fully supports Scrum, the reason why I am crazy about ZenTao from the very beginning is that ZenTao supports Scrum totally. Some users even suggest that manager reports and engineer logs should be added to ZenTao. It is not surprising that Chunge, the founder of ZenTao, rejected their advice and asked them to study Scrum, because ZenTao is based on Scrum and is from up to bottom as a fundamental Scrum tool. Non-Scrum features should not include in ZenTao.
2. ZenTao keeps improving and optimizing itself. My guess is that there are two kinds of ZenTao users. One is Project Managers, the other one is testers. That is why Case and Test Case management in ZenTao have been enriched.
3. ZenTao Features. Open source version of ZenTao can be downloaded from their website and used immediately. Pro has enhanced features of management, such as Gantt charts, work hour logs, etc. Plug-ins are available and convenient if you don't need all Pro features.
JIRA
JIRA has been one of the best defect management tools in the past few years. Many users who are fond of using JIRA are managers in the software testing field. In addition, many people are interested in bug reports, which are usually provided to super administrators by test managers. Please see it from JIRA website. "JIRA is the project tracker for teams planning, building and launching great products. Thousands of teams choose JIRA to capture and organize issues, work through action items, and up-to-date with team activity."
From these words, we drew a conclusion that JIRA is designed around the issue, which can drive management, work decomposition, and teamwork, and then implement project plans, and finally complete product development.
The positioning of JIRA is very clear, the advantages of which is issue management. In a software project, issue means problems, defects, errors, functions, tasks, and small projects. It is the same feature in many project management software, such as Redmine. But issue usually refers to defect in everyday use.
In other words, JIRA improves its project management around issue management, rather than from the perspective of a project management tool, JIRA's position has always been for teams, so it cannot be used just as an issue management system alone. Therefore, it is necessary to adjust its position and upgrade to a tool that is for enterprises.
Which one to choose? JIRA or ZenTao?
In my opinion, it is not necessary to focus on the comparison of their features, because both of them are developing rapidly and more features are added, which make them homogeneous. It is unreliable and unprofessional for any enterprise to switch management system often.
Core concepts of either JIRA or ZenTao are unlikely to change dramatically, so an enterprise that has a large number of customers cannot take a risk of refactoring their product logic.
JIRA starts from issues. All tasks in JIRA form a closed loop through different settings of issue logic. Therefore, it is effective to do project management if it is issue-driven. JIRA has a variety of plug-ins that can make powerful interactions and statistics reports. Therefore using JIRA for project management is a definitely good choice. However, programmers in China are not used to it.
ZenTao is based on Scrum, and emphasizes All Lifecycle Management. Its logic is about User Stories and the lifecycle of stories. Therefore, for IT product and project development, ZenTao is definitely a great project management system.
Overall, JIRA is "product-issue", while ZenTao is "product-story" which is the important reason that I highly recommend ZenTao in my company.