Product roadmap and plan tools
2018-08-17 15:20:00
Renee

Original

2692
A product has to be planned and set priorities. A product roadmap is a plan that matches business goals with specific technology solutions to help meet those goals. Roadmaps often focus on features, releases, sprints, and milestones.1 For those using agile development methods, roadmaps are often at the epic or feature level.
For product managers, roadmaps help plan, set and adjust the priorities of stories.

For co-workers from other departments and external clients, it helps keep the whole team on the same page, knowing the progress of product development, thus arrange their work accordingly.
Agile and Roadmap

Before the prevalence of the agile methodology, a product roadmap much less fluctuated in a product's lifetime. The timeframe of a roadmap can be 18 months or longer. In the age of agile development, however, a roadmap has shorter timeframes and more frequently adjusted in order to accommodate changing priorities and market opportunities. "Even though your developers will focus less on product vision and revenue potential, it is smart practice to include relevant milestones and requirements the other departments are facing, so your developers understand your specific deadlines and requirements."2
Goals of Roadmaps
Describe the vision and strategy
Provide a guiding document for executing the strategy
Get internal stakeholders in alignment
Facilitate discussion of options and scenario planning
Help communicate with external stakeholders, including customers 3

ZenTao Roadmap

In ZenTao , plans and releases constitute the roadmap of products. With a roadmap, you can have an intuitive understanding of the previous builds and future plans of the products. As shown in the screenshot below, the green circle represents the previous builds.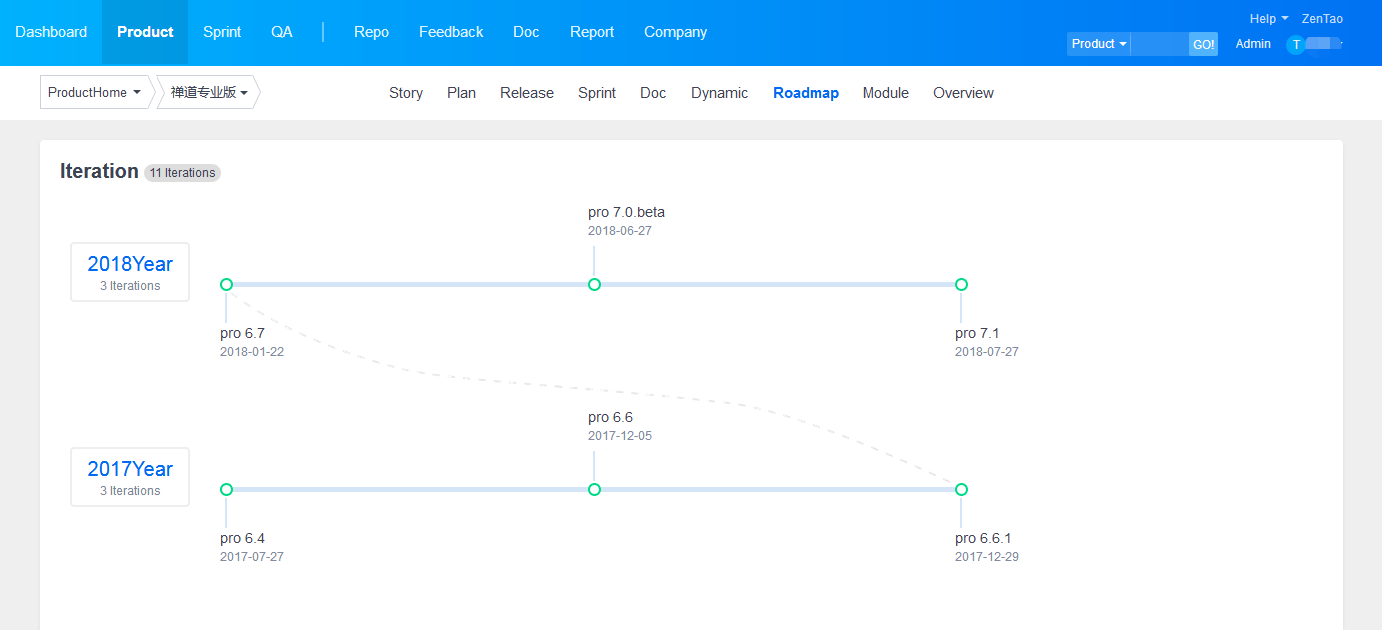 Clicking the green circle, you can get its detailed information of that build, such as finished stories, solved bugs,remained bugs and its overview.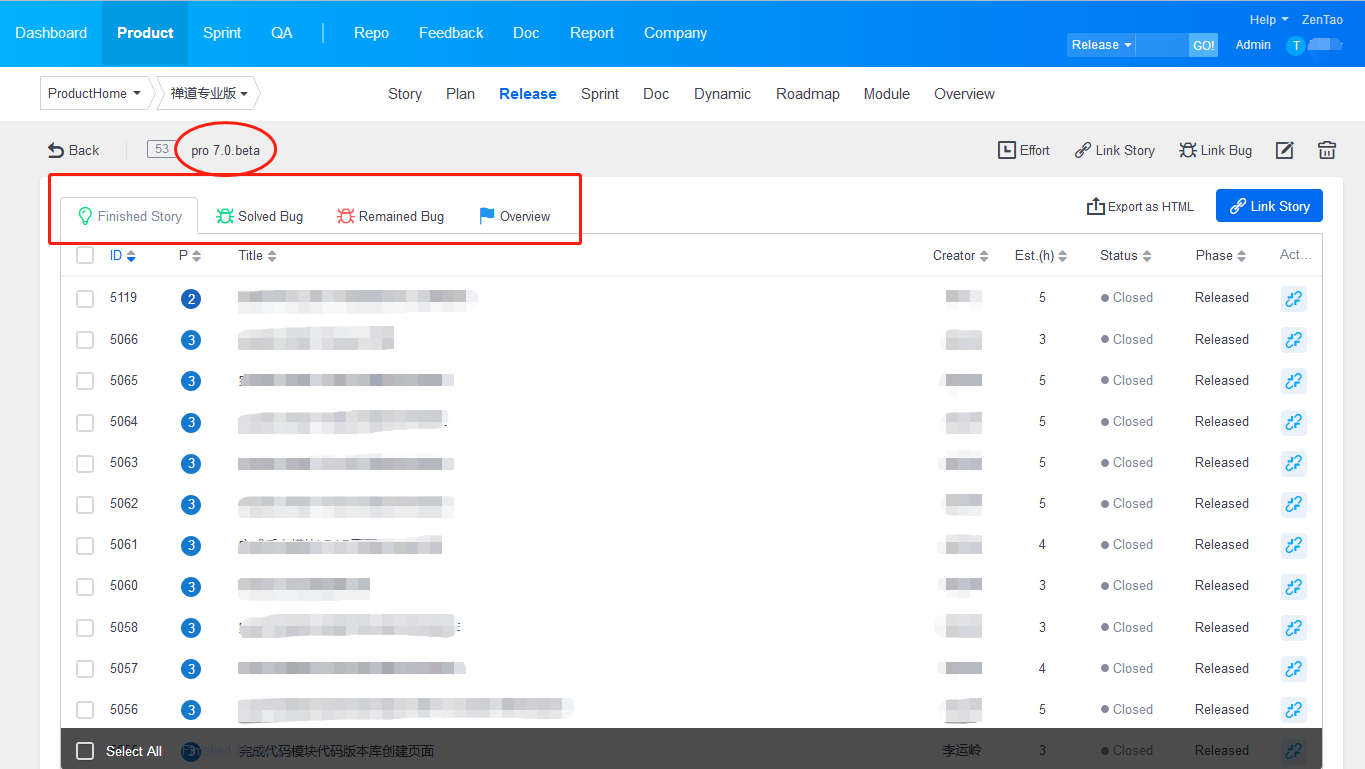 You can also export the information as .html files. Isn't that amazing? Click HERE to try the demo.

Reference
1. https://medium.com/techstars/why-most-product-roadmaps-are-a-train-wreck-and-how-to-fix-this-12617e3adabc
2. https://www.aha.io/roadmapping/guide/product-roadmap
3.https://www.productplan.com/what-is-a-product-roadmap/