Online Event - Scrum and ZenTao Workshop - March 23, 2021
2021-03-04 14:37:26
ZenTao Official

Original

3749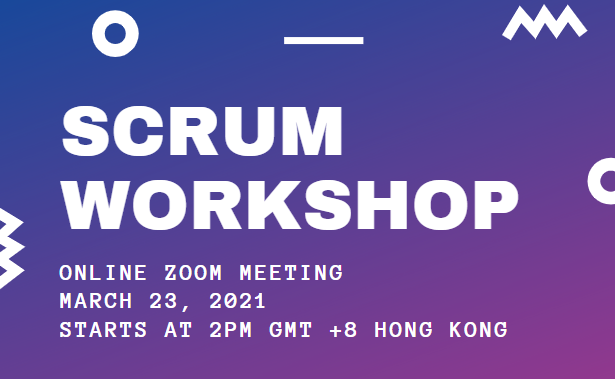 The workshop will touch on Scrum basics, including the 3-5-3 structure, and demonstrate how ZenTao, a Scrum tool, can help your team implement Scrum.

Scrum is an agile framework for developing, delivering, and sustaining complex products. It is designed for small teams, usually 5-9 team members, to break their work into goals that can be completed within a sprint, a time-boxed iteration.
ZenTao is an open source project management software, with key features of product management, project management, test management, document management, bug tracking, CI management and todo management. It is a professional Application Lifecycle Management(ALM), covering the core process of software development.
Workshop Highlights
What is Scrum?
The 3-5-3 structure of Scrum (Scrum roles)
How ZenTao supports Scrum implementation
Q&A on ZenTao
Date and Time
2:00 PM-3:00 PM
March 23, 2021
GMT +8:00 Asia/Hong Kong
Agenda



Tue, 23 Mar

02:00 PM•Asia/Hongkong

Session
Opening Speech

Tue, 23 Mar

02:15 PM•Asia/Hongkong

Session
Scrum ABCs


Scrum Guide reading and examples

Tue, 23 Mar

02:45 PM•Asia/Hongkong

Session
ZenTao Demo and Workshop


Demonstrate the workflow in ZenTao to implement Scrum.

Tue, 23 Mar

03:15 AM•Asia/Hongkong

Session
Closing Activity


FAQ and free trial acceptance
Event Type
Online Zoom Meeting
How to join the event
You can leave a comment below or talk to us using the Chatbot at the right bottom of this page to request the Zoom Meeting link to join.