How to do resource management in ZenTao
How to do resource management in ZenTao
2021-02-04 13:35:18
Maxx Fey

Original

1910
This article will walk you through the magic of resource management and demonstrate how ZenTao can help with your managing project resources.
What is resource management
Resource management is the process of planning, scheduling, and allocating resources in the best possible way. Its ultimate aim is to maximize the efficiency of your resources. This in turn will help the success of your project, task, or organizational goals.
When you implement resource management, it can help with:
Maximizing resource productivity
Getting an overview of your project:
Preventing miscommunication mishaps
Foreseeing and avoiding problems
Taking Control
Resource management in ZenTao
ZenTao features that support resource management are Effort, Schedule, and Report. to keep your projects on track.
Plan
ZenTao Product module can manage user stories and product backlog items(PBIs) and decompose stories into smaller tasks. It also tracks team actual time: click and log hours, timesheet, and compare scheduled hours with the actual time taken to complete tasks.

Resource scheduling
ZenTao Effort and Calendar increase visibility and control over resourcing. You can see who is available by skill and capacity and understand how much work they can take on.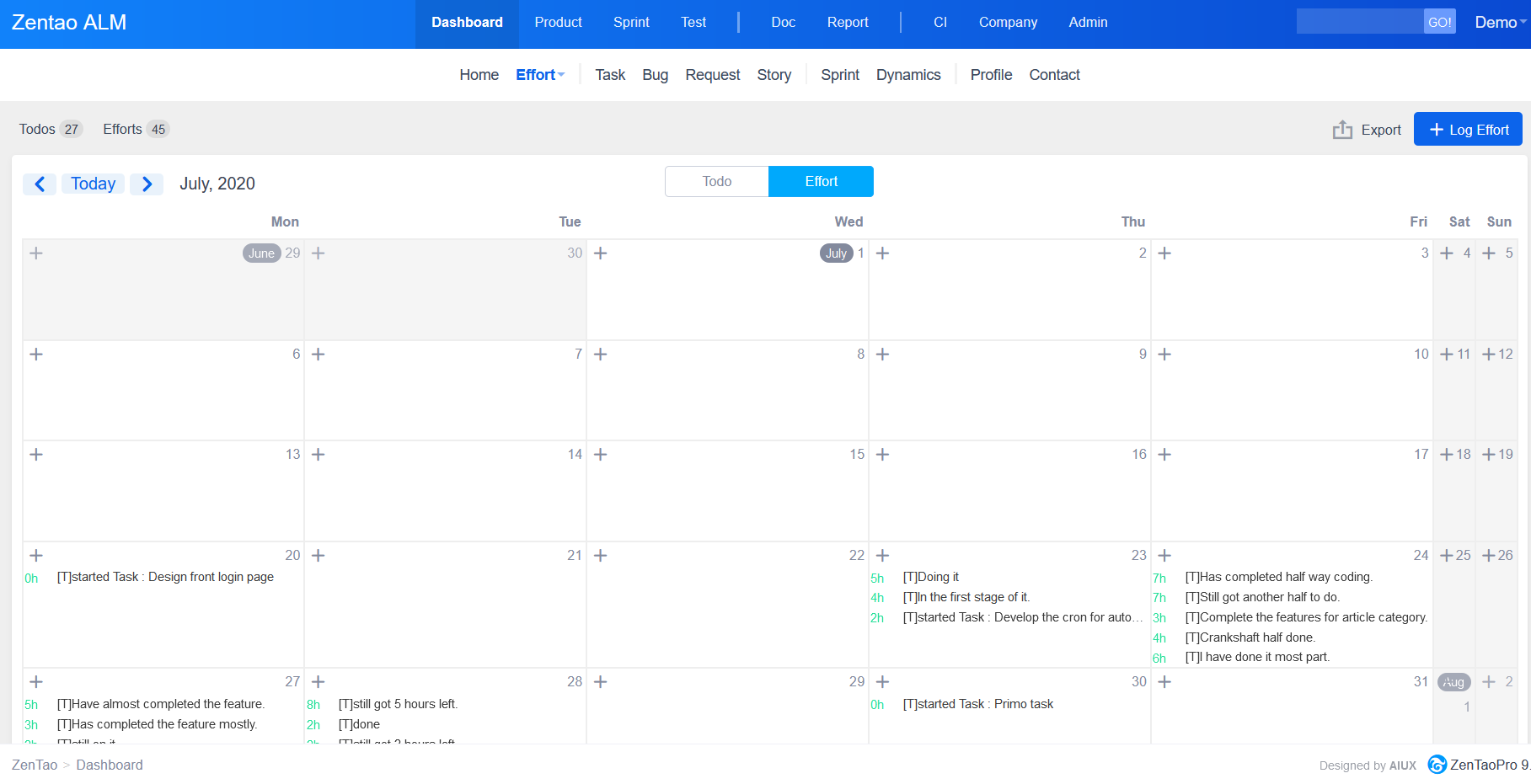 Analyze and Act
ZenTao Report provide work summaries and reports on resources, so you can forecast resource needs and shift resources to meet goals.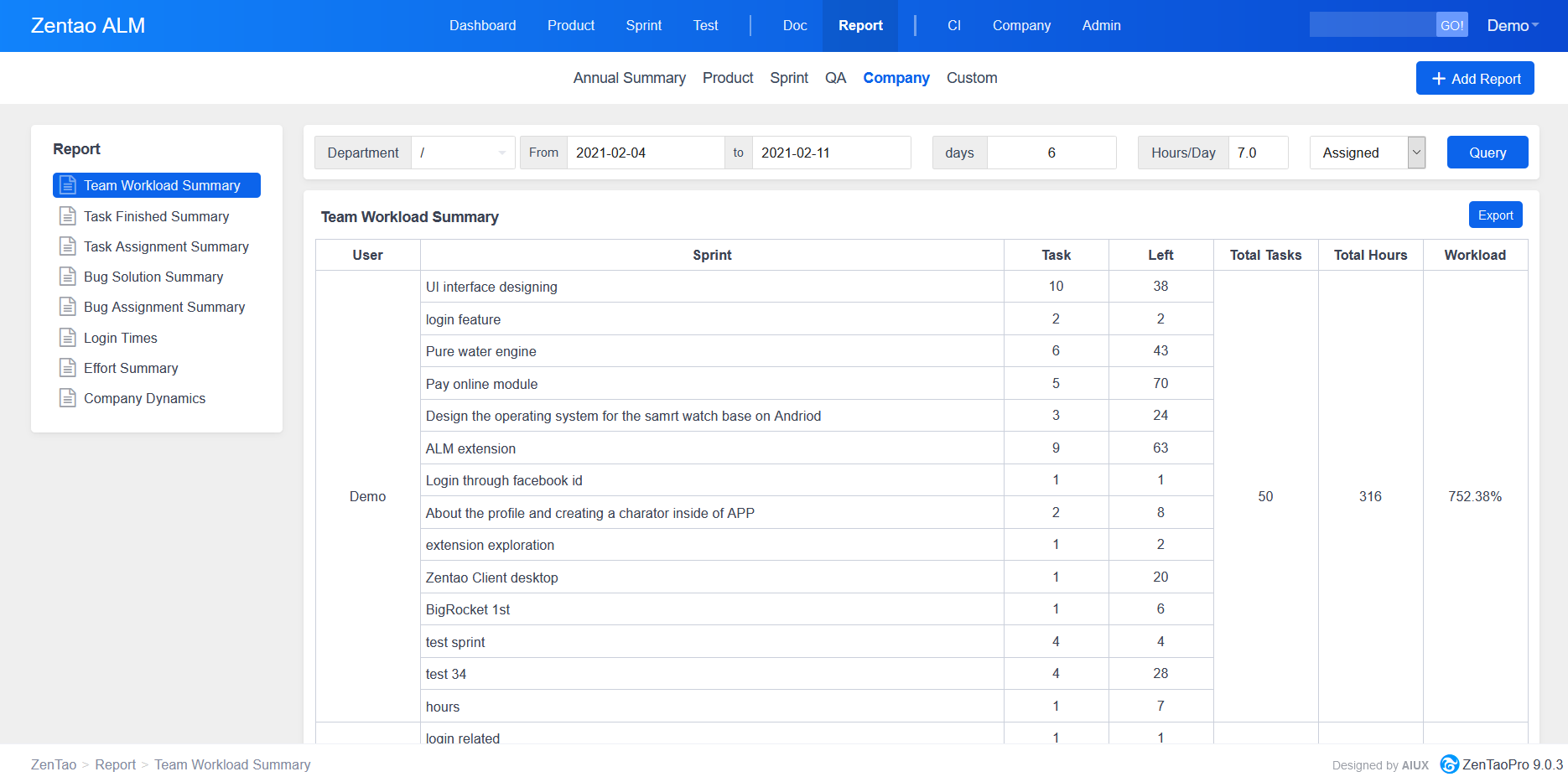 Tips for resource management
If you are trying to correctly plan resources, then you might want to follow these tips.
List Tasks
Be Aware of Constraints
Know How Many Resources You Need
Control Availability of Resources
Assign Wisely
---
See also