Features of new ZenTao Cloud
Features of new ZenTao Cloud
In order to support the growing number of users and their personalized needs, ZenTao Cloud has been upgraded to a general project management platform. The platform is more powerful and experience-friendly. The new version of ZenTao Cloud will no longer be limited to the management of R&D process. On the one hand, the management process has been extended to the strategic level of the company, and the overall strategic planning is carried out through the program > sub-program > project to demonstrate the project's progress. On the other hand, the management model has been improved. The new version adds Kanban and Waterfall management models based on the agile model. It is more functional and more flexible in management. ZenTao Cloud could help users manage projects more effectively with the upgraded features.
I. Impact on old users
The old site rights and services of ZenTao Cloud would not be affected.
The ZenTao Cloud site could be upgraded to the new version. The new site adopts container isolation technology, which provides higher security performance and more flexible expansion.
ZenTao Cloud supports the overall upgrade of new sites and services, but you need to pay the difference. In addition, the advancement of ZenTao service also requires data merging, which can be scheduled in advance so that the platform can provide technical support.
II. Advantages of the new ZenTao Cloud
Features Upgrade
•120+ concepts; Supports Agile, Kanban, and Waterfall management models.
•New features include design, matrix, review, baseline, issue, risk, opportunity, process tailoring, QA plan, research, training, meeting, etc.
•Support the implementation of CMMI and help companies pass the CMMI Assessment.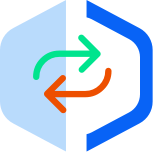 Container Isolation
•Security and privacy
•Flexible billing rules
•Support extension

Built-in Workflow
•Customize fields, actions, interfaces and data information in the built-in process.
•Support for extending and rewriting built-in process.
•Flexibility to customize and configure the personalized process.

Service Upgrade
•One-click to activate, maintenance-free.
•Continuous update, the version is automatically upgraded.
•Built-in SVN and Git services, without additional configuration.
III. Comparison of the old and new versions' features
Upgrade Content
Old version of ZenTao Cloud
New version of ZenTao Cloud
Program Management
Program




Subprogram




Project Management
Kanban Model




Execution Management
Task




Kanban




Burndown Chart




Grouped View




Tree View




Iteration Requirements List




Kanban Management
Multi-space




Multi-kanban Management




Custom Kanban




WIP Settings




Card Archive




DevOps
Code Management




Merge Request Management




GitLab Server Management




GitLab Project Management




GitLab Group Management




Import GitLab Issue




Link GitLab Account




Workflow
Extend Built-in Process




Add Process Fields




Add Process Actions




Support Custom Workflow




Exclusive features of ZenTao Cloud Max
Project Gantt Chart




Project Weekly Report




Milestone Report




Review Management




Configuration Management




Project Estimation




Project Metrics




Process Definition and Tailoring




QA Plan




Issue Management




Risk Management




Opportunity Management




Asset Library Management




Research Management




Training Management




Meeting Management




Service
ZenTao Open Course




Project Management Open Course




ZenTao Open Course for New Employees




ZenTao Open Course of Industry Sharing




Unlimited communication on Use Problems




Security
Complete Isolation of Site Resources




Experience Upgrade
New Navigation Interaction System




Flexible Choice of ZenTao Cloud Versions




Flexible billing rules




More Services
High Availability




Custom Development




Flexible Expansion of Hardware




If you have any questions, please feel free to contact us: philip@cnezsoft.com.
Thanks for your feedback and support!
Ready to start your journey in new ZenTao Cloud world? Let's go!