ZenTao Pro version 5.3.1 IS released! About ZenTao Pro version ZenTao Pro version is based on the open source version an...
ZenTao project management system 8.2.2 is released!
The open source project management system zentao released 8.1 version.
We're very glad to annouce the release of zentao 8.0 version.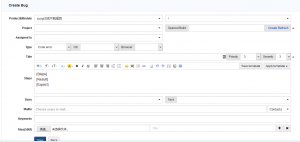 ZenTao 7.3 version is released now, with more than thirty improvements.
Changelog Now user can move a module to another product by edit it's product field. Sprints and products can be draged t...