1

About ZenTao Group

2

Installation

3

User and Privilege

4

Supplier

5

Project

6

Admin
User
2019-03-20 11:13:07
Renee
1886
Last edited by Taotao on 2019-03-21 09:50:13
After you add and manage the departments, you can start to add users.
1. Note
Users added here is Platform users. For Supplier users, you have to log in the sites and go to Company->User to add it.
Platform users can be synchronized to the Site and you can find them in Company->User on the Site.
When synchronizing Plat users to the Site, a department named Plat will be created automatically for Plat users.
The account of Plat users will be added _z so to distinguish them from users created on the Site. For example, the account is admin on the Plat, and it will be admin_z on the Site after it is synchronized to the Site.
Do NOT edit the user which is synchronized from the Plat on the Site.
2. Add User
Go to Company->User, and click Add User or Batch Add to add users to your ZenTao Group Plat.
When batch adding users, Group defines the group of privileges that the group members will have.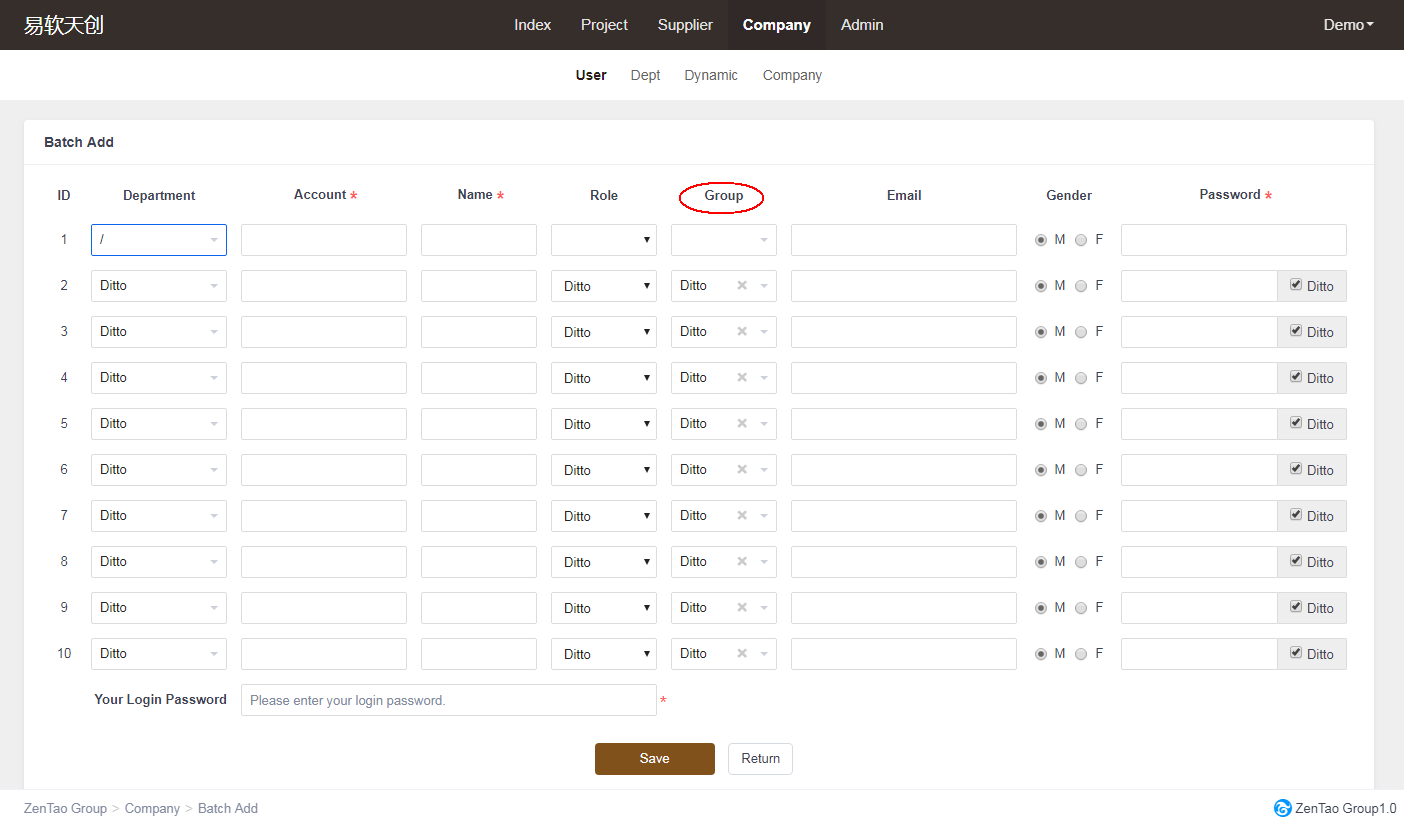 After you added users, you can check it in the user list.
3. Edit User
You can click Edit and Delete buttons to the right of each row to manage the users. Or check All to edit all in once.