Current Page : Blog Home
Product Development Process in Integrated Product Development Mode
Product Development Process in Integrated Product Development Mode
2023-11-19 17:00:00
ZenTao Content

Original

146
Summary : Through the IPD management system, enterprises focus on market and customer needs, accelerate market responsiveness, shorten product development cycles, reduce project waste, lower development costs, and enhance product market satisfaction.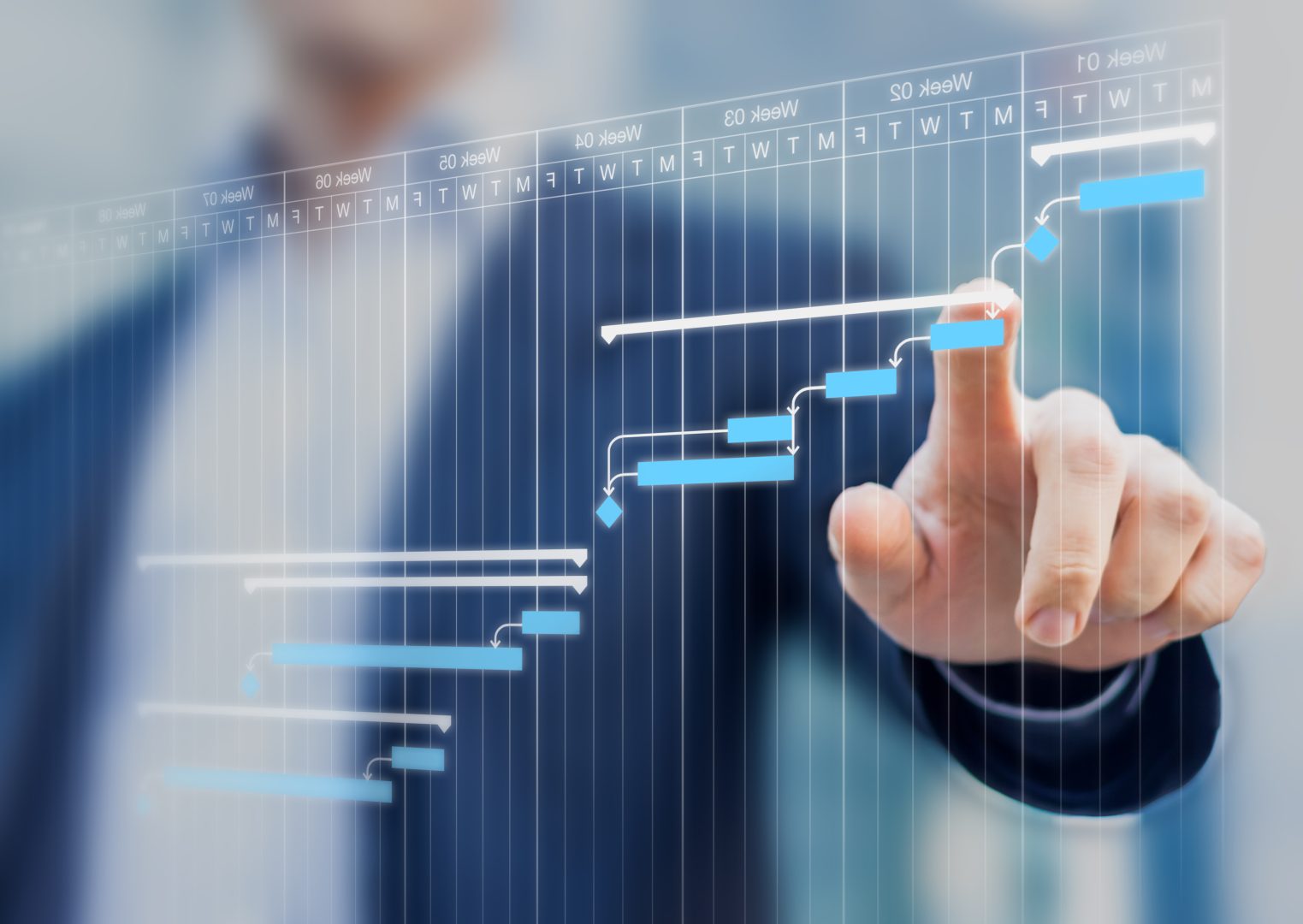 IPD (Integrated Product Development) encompasses the entire process from conceptualization to research and development, production, and operation, including the entire product lifecycle from development to marketing operations. It is a management model centered around the processes of the product (or project) lifecycle and represents an internationally advanced management system. IPD aims for product success and customer satisfaction by constructing a scientific, continuous, stable, repeatable, and high-quality management model.
Introducing the IPD (Integrated Product Development) mode transforms traditional product development models into systematic, sustainable approaches to deliver competitive and customer-satisfying products. This change is crucial for facing intense market competition and assisting companies and teams in achieving strategic goals. According to statistical analysis data from the internationally renowned PRTM consulting company, successfully implementing IPD can significantly improve a company's product development and production:
Shorten time to market by 40% - 60%;

Reduce product development waste by 50% - 80%;

Increase product development and production capacity by 25% - 30%;

Elevate new product revenue (as a percentage of total revenue) by 100%.
Based on the above data analysis, we can conclude that adopting the IPD mode in product development management comprehensively manages the entire product development lifecycle. This makes project development progress more controllable, achieves rapid adaptation to market changes, reduces research and development investments, lowers production costs, improves product quality, and ensures product stability and reliability, enhancing adaptability. Meanwhile, after the successful implementation of the IPD (Integrated Product Development) mode, companies can establish a virtuous product development process driven by both market and customer demands.
So, what does the full lifecycle product development process look like under the IPD (Integrated Product Development) mode?
I. Proposal of Product Concept
Conduct market analysis, align with the company's vision and profit goals, conduct investigations and analyses of product and technology development, consumer demand changes, and preferences. Reserve relevant technical and research capabilities promptly and provide detailed planning for products to be promoted in the near future. Maintain close communication with loyal users, seek opinions on products, and gather feedback on preliminary product plans or new product feature designs in sync with planned developments. Through interactive communication with users, develop products or features that better meet consumer needs.
II. Requirement Assessment and Scheme Confirmation
After formulating the plan for new products, analyze and evaluate aspects such as market and price positioning, main performance, and parameter requirements defined by customer needs. Confirm the feasibility and business conditions of the product.
III. Formation of IPD (Integrated Product Development) Team
After confirming the new product development plan, form a cross-departmental IPD team, including project managers, product managers, engineers, hardware developers, software developers, testers, delivery personnel, and financial staff, to commence product development.
IV. Product Development Phase
Based on user and market needs (sometimes also the client served by the enterprise/team), and considering product functionality, structure, and process information, choose hardware that meets the functional and performance requirements. Simultaneously, at the software development level, determine suitable development iterations, story points, and the size of the development team, transforming the traditional research and development design process into a parallel IPD (Integrated Product Development) product development design process.
V. Quality Control/Process Management
Quality control/process management for product development needs to span the entire product lifecycle. Starting from the research and development design phase, ensure that the materials and components selected meet the performance requirements throughout the product's lifecycle. Software design needs to ensure the quality of the software, ensuring its safe and smooth operation throughout its use cycle.
VI. Software and Hardware Integration
Based on the software design selected in the product design plan, relevant materials and parameters for product hardware design, the IPD (Integrated Product Development) team will carry out corresponding customized development to ensure the adaptability of software and hardware performance. For some critical performance parameters, special attention and optimization are required.
VII. Product Testing and Debugging
After the completion of software and hardware development design, the IPD (Integrated Product Development) team's testing group will review and optimize the hardware design plan. They will improve and optimize the solution for various defects discovered in the preliminary stages. The team will conduct trial production of the product, subjecting the produced samples to comprehensive testing in various aspects such as hardware, software, performance, and quality through multiple rounds. This aims to thoroughly verify the software and hardware performance of the product, identify issues and risks during the product development process, and continuously improve the research and development plan, optimizing the software and hardware performance.
VIII. Acceptance Approval
Once the product passes testing and debugging, it enters the production phase. Throughout the product development and testing process, the IPD (Integrated Product Development) team will regularly communicate with users/clients to involve them in offering comprehensive feedback on the product. This ensures user/client involvement throughout the process to ensure that the research and development design plan and the quality and progress of the customized product meet the requirements.
IX. Product Delivery
After the formal acceptance of the product, the product lifecycle enters the stage of continuous large-scale production and delivery. The IPD (Integrated Product Development) team needs to maintain close communication with market sales/clients, understanding the terminal sales situation of the product and collecting real feedback data from users. They should proactively organize the purchase of production materials for products, reasonably coordinate and arrange enterprise production resources to ensure products are delivered according to market demand/client demand rhythm and quantity.
X. Follow-up Service
After the product is launched, the IPD (Integrated Product Development) team needs to pay continuous attention to the product's quality during the sales process. Timely address and resolve any research and development defects or quality issues that may arise.
XI. Completion of the Entire Lifecycle
The IPD (Integrated Product Development) team needs to track and serve the entire lifecycle of the research and development project and initiate a project review, completing the final internal review and acceptance of the project. Summarize experiences and lessons learned from mistakes made during the project operation, form relevant internal case materials, and use them as cases for subsequent internal training and personnel development in IPD (Integrated Product Development).
Conclusion
In summary, IPD (Integrated Product Development) encompasses the management of the entire process of technological innovation from product conception to the end of the lifecycle. It emphasizes market demand as the driving force for product development, including three business processes: market management, demand management, and product development.
The IPD (Integrated Product Development) mode, based on market and customer perspectives, adopts demand-driven planning and research for product development. Its management system consists of core members from various departments, such as marketing, research and development, testing, procurement, manufacturing, and service. Together, they advance the management of the entire IPD product planning and development process.
Through the IPD management system, enterprises focus on market and customer needs, accelerating market responsiveness, shortening product development cycles, reducing project waste, lowering development costs, and enhancing product market satisfaction. Abundant data and practice have concluded that implementing IPD (Integrated Product Development) can improve enterprise benefits, lower research and development costs, enhance product development efficiency, boost enterprise and team product development capabilities, and ultimately improve the enterprise's independent research and development innovation capabilities. However, the success of IPD (Integrated Product Development) project implementation is constrained by the management capabilities of the enterprise for the project. Therefore, enterprises and teams need to evaluate based on their actual situation, choosing a model and path that suits their development.