Feedback management
2016-08-30 13:34:21
tengfei
1749
Last edited by Yves on 2017-12-01 14:48:09
ZenTao 5.3+ has feedback management which can be used to provide after sales service and technical support. You can add external personnel to log in ZenTao PMS to ask questions and set internal personnel, such as customer support, as feedback account to collect and submit customers' question and advice. Technical support can reply, and transfer requirements and bugs.
1. Create a feedback account
Log in as an Admin, and go to "Company"->"User". Click "Add User", and check "Feedback". You can set an existing account as feedback user (Please note that feedback account can only visit feedback module/board).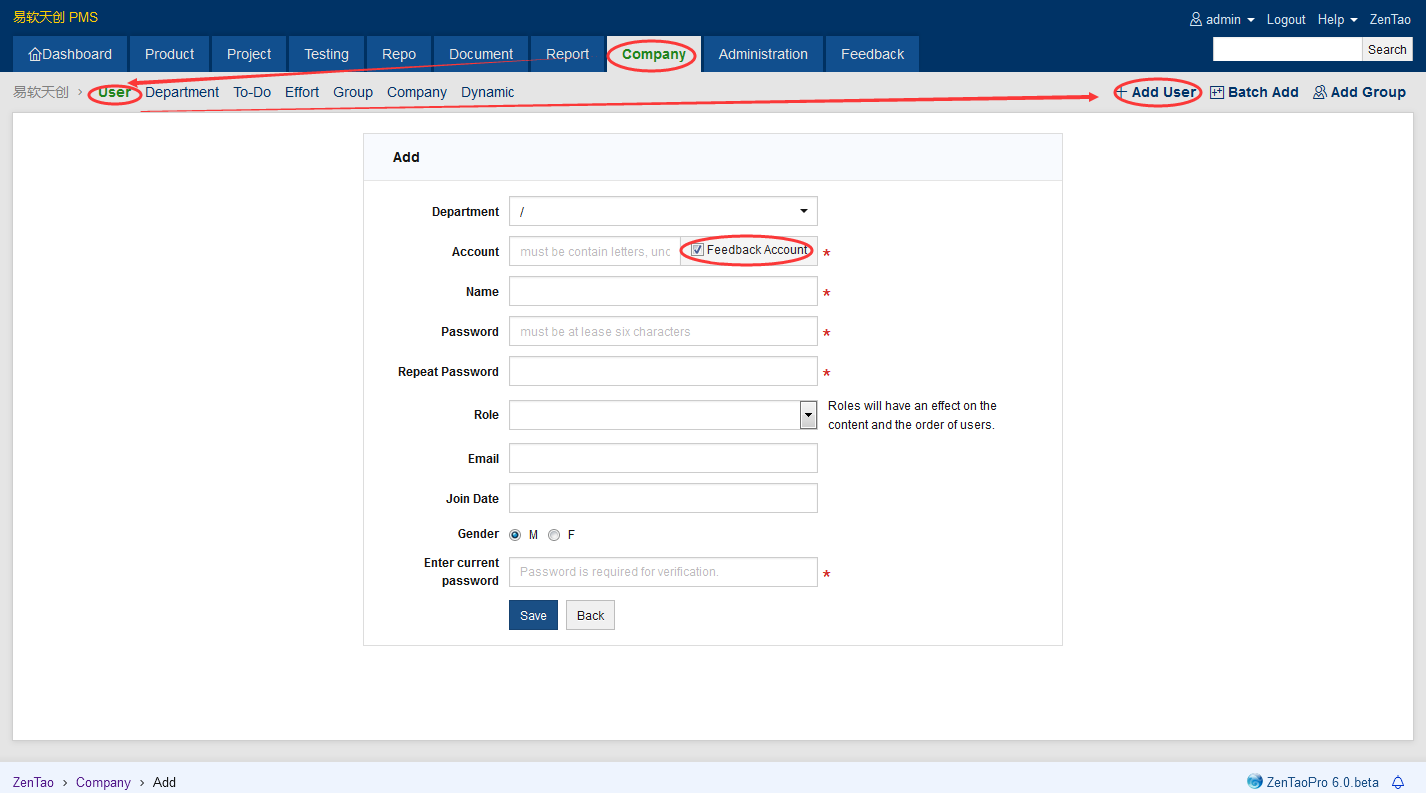 2. Submit feedback
2.1 Login ZenTao Pro using the feedback account you just created. Click "Add Feedback" at the upper right of the page.

2.2 Submit feedback
You can choose "Product category" from the drop-down menu and check "Public" to set whether others can see your comments/feedback.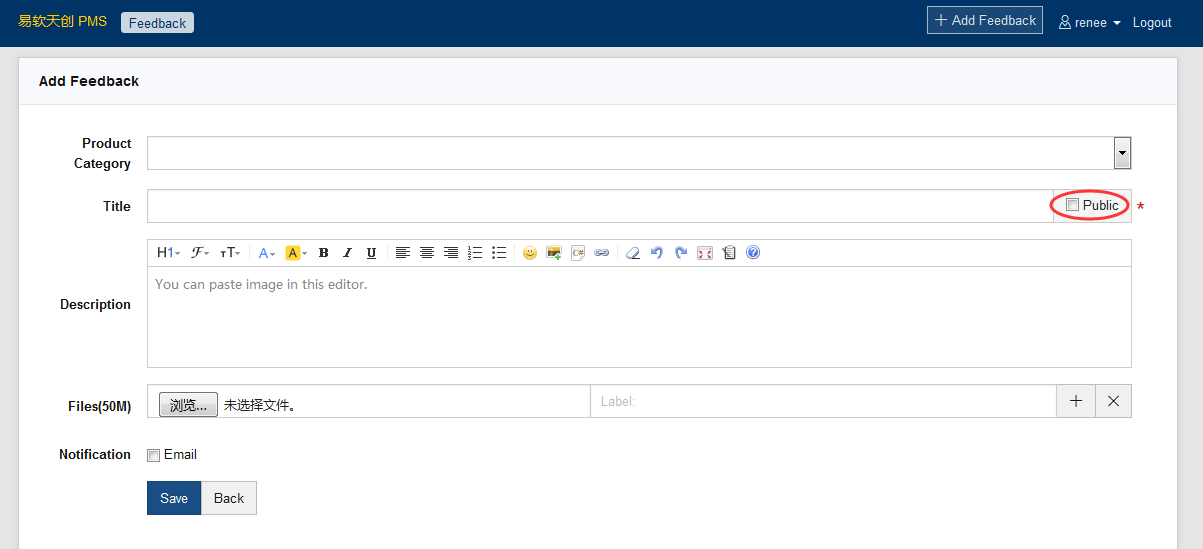 2.3 You can check the submitted feedback in feedback list. There are three tabs to retrieve feedbacks, "Wait", "All" and "Public".




3. Feedback management
Login ZenTao Pro as an Admin, and go to "Feedback"->"Privilege" to assign permissions first, then you will see "Feedback" in navigation bar. You can click corresponding buttons to reply, convert to Story/Bug and close it.

You can click certain feedback to see its details and manage it on a separate page.

This feature can be purchased as an extension and installed separately in open source version to use.

Contact us to buy this extension at renee@cnezsoft.com