ZenTao Calendar
2016-06-17 10:22:47
azalea
948
Last edited by Yves on 2017-12-01 14:44:01
ZenTao Pro has calendar, which is more intuitive to view private plans and projects.
Go to Dashboard->To-Do->Calendar. Click on the date that you want to create a To-Do.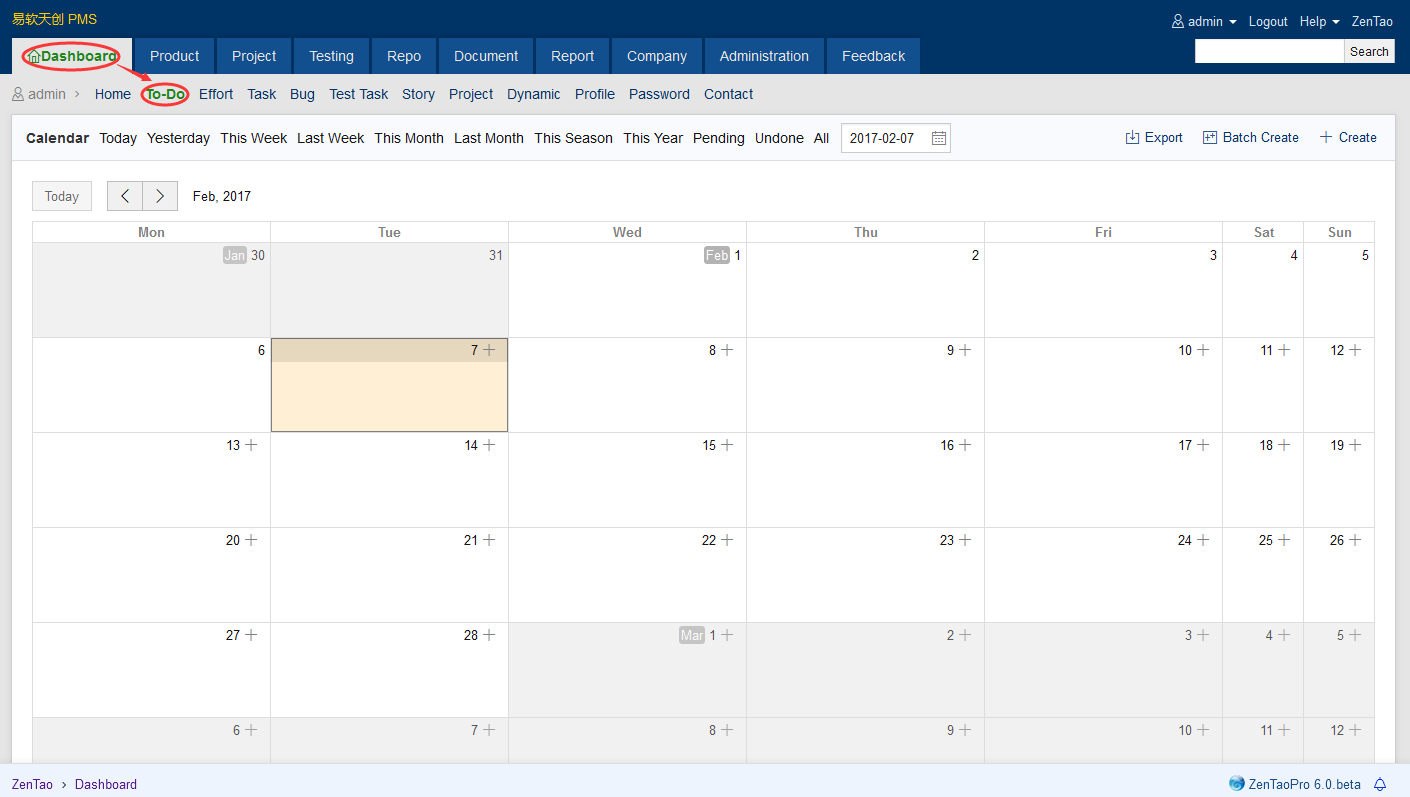 You can "Drag" in calendar to reschedule your work.

This feature can be purchased separately as extension and installed in the open source version.
Contact us to buy this extension at renee@cnezsoft.com