1

About ZenTao Enterprise

2

Installation

3

Update and upgrade

6

Office Automation

9

ZenTao Desktop
Installation
2019-01-30 09:23:56
Renee
371
Last edited by Renee on 2019-02-01 09:23:10
After the server is configured, it will remind you to download ZenTao Client. Click Download Client on ZenTao interface and you will be directed to the page to download.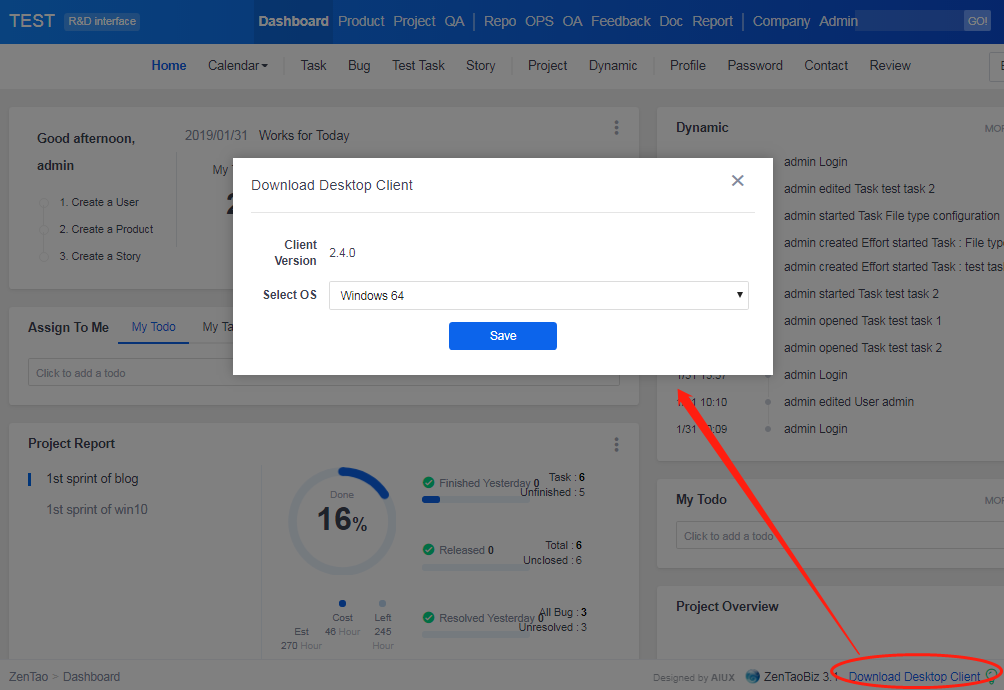 Note:
· The Download Client entry will only be seen after ZenTao super admin set it up in ZenTao.
· For your intranet, you have to manually save the ZenTao Client installation package to the designated path, so other users can download the client by clicking the Download Client.
Take Windows 64-bit as an example. You can choose the OS accordingly and download the right client for you. Then you will start downloading.
After it is downloaded, unzip the file and you will get a folder named zentao_chat_client.win64. Go to \zentaoclient and you will find zentaoclient.exe at the bottom. Click zentaoclient.exe.
Login page of ZenTao Client
· Server: server address saved in xxd.conf.
· Account and Password: ZenTao username and password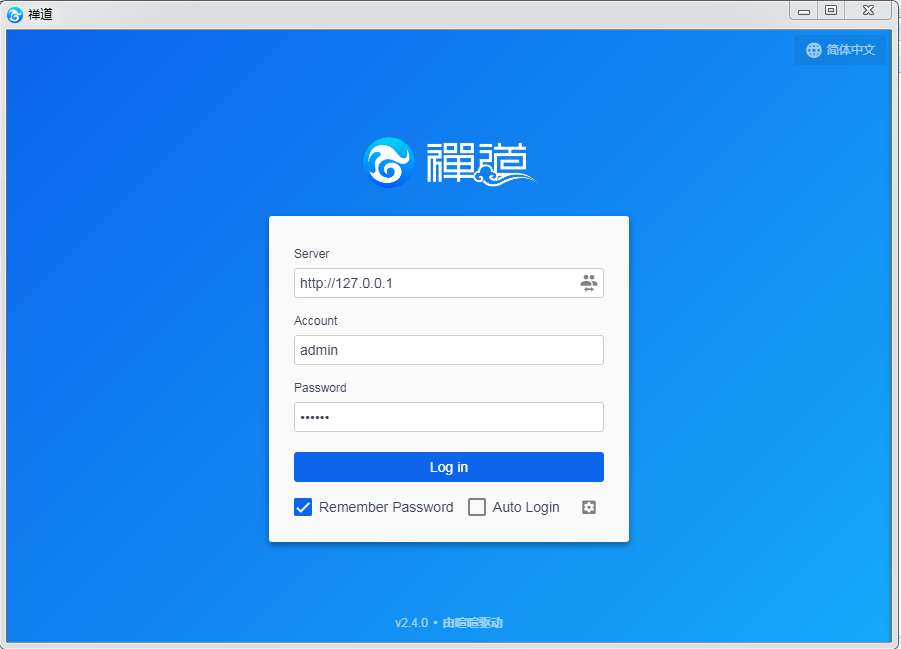 Once login, you can chat with your team members.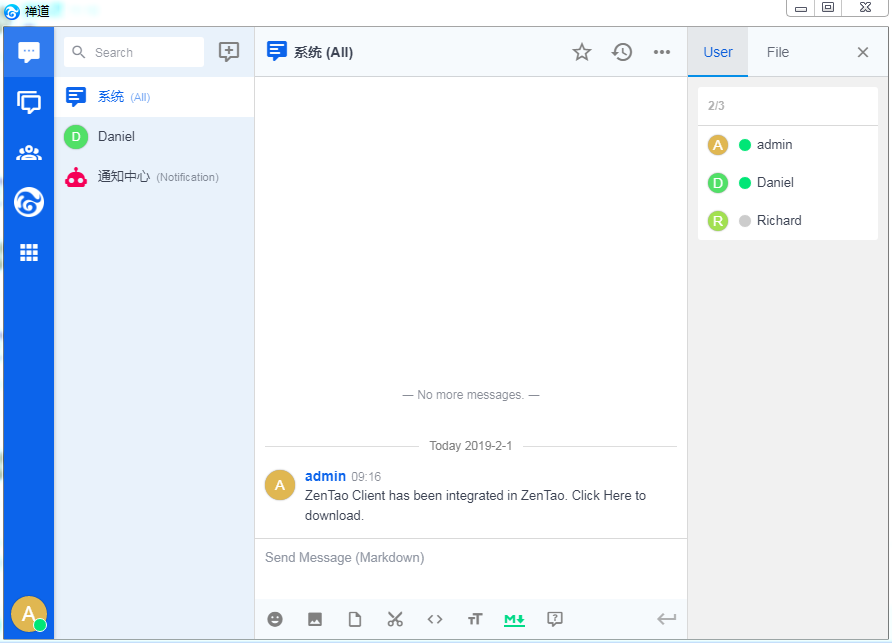 Click ZenTao icon on the left navigation, you can view information saved in ZenTao.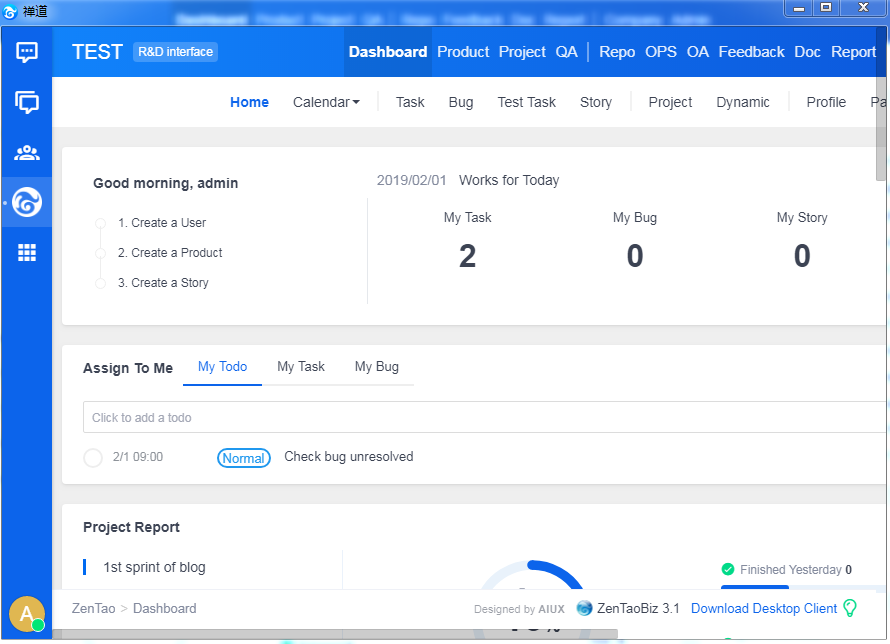 Note
Download the right ZenTao client installation package for your environment.

Create tmp

/cache/client in

zentao

directory

.

Save the installation package to the designated path as shown in the screenshot below.
Then users can click Download Client to download it.
Contact Us

Email : Philip@easysoft.ltd
WhatsApp : 0086 18563953295
Skype : philip517